After years of experimenting, I have finally discovered the best way to record music at home and I am very excited to be sharing it with you TODAY! When I first started producing my first projects at the age of 16, I had no knowledge WHATSOEVER on the subject.
My one and ONLY source of knowledge was the internet, so I consulted YouTube videos, blog posts, forum boards, etc…
Using a USB microphone (from the "Rock Band" videogame) and my mother's laptop, I was able to track my guitar amplifier and vocals.
You see, it's NOT all about the money!
So I eventually learned to use the MIDI sequencer to program drum kit and bass guitar tracks, but it was difficult without a MIDI/USB controller.
As the years went by, I acquired more tools, but I ALWAYS found a solution when I couldn't afford a piece of equipment.
Now I know EXACTLY what every home recording studio requires, but one question remains…
Do YOU have what it takes to become a productive music producer right in the comfort of your own home? If so, let's get started!
WHAT KIND OF COMPUTER DO WE NEED TO RECORD AUDIO?
In the 21st century, the most important component of ANY recording studio is the computer, but it MUST meet certain requirements. Processing audio requires a powerful CPU, an abundance of RAM and a large HDD, so we need to make sure our computer is up to the task.
Central Processing Unit (CPU)

| Processing audio uses sequential processing per task, so we need a computer with excellent single-core performance (at least 2.7 GHz). However, parallel processing is still used when there are multiple tasks so having multiple cores is ideal (at least 4-cores).
Random Access Memory (RAM)

| Using sample libraries can take up a lot of memory, especially if you are using more than one. I recommend a computer with at least 8 GB of RAM, but you may want to consider 16 GB as well.
Hard Drive Disk (HDD)

| Installing sample libraries and storing projects can take up a lot of space, so you'll either need a large internal or external HDD (at least 1 TB). Whichever option you choose, make sure that the drive's speed is at least 5400 RPM, but ideally 7200 RPM.
If you're fortunate enough to already own a computer that meets these specifications, you may be able to save yourself this expense.
However, if you HAVE TO invest in a new computer (like I had to), I highly recommend you consider an Apple computer.
They are the most suited for this kind of work and used in professional studios all over the globe.
I still use my home-built Windows machine for other tasks, but switching to Mac OSX has significantly improved performance and quality.
HOW DO WE RECORD SOUND INTO OUR COMPUTER?
There are really TWO essential components that make up a recording studio in terms of hardware, so now that we know what kind of computer we need, let's look at audio interfaces.
Simply put, an audio interface serves as a preamp for your instrument/microphone lines and as an analog to digital converter (ADC).
There are many different types of audio interfaces on the market (USB, Thunderbolt & PCIe), but they all serve the exact same purpose.
For home recording, I recommend a USB audio interface as they are the most affordable, but if you own an Apple computer, I would consider a Thunderbolt interface as your computer includes at least two Thunderbolt ports.
Entry-level Thunderbolt audio interfaces are not much more expensive than their equivalent USB counterparts, but the performance is RIDICULOUSLY better.
However, when shopping for an audio interface, we need to make sure that the device will be compatible with the recording software we use which can be accomplished by a quick search on the web.
I personally use the Zoom H4n Pro as my audio interface and it is fully compatible with GarageBand and Logic Pro X, but you may want to check out the Focusrite Scarlett-2i2 as well.
WHAT KIND OF SOFTWARE DO WE NEED TO RECORD MUSIC?
We now have an understanding of the hardware we need to record music at home, but we're still missing ONE crucial piece of software that will make it possible.
A digital audio workstation (DAW) is essentially recording software that will allow you to create, edit and store tracks that you record with your audio interface.
Selecting a DAW can actually be one of the most difficult decisions, but It all depends on how serious of a producer you would like to become;
hobbyists will most likely be much better off with a free or "lite" option, but professional projects require professional software.
Audacity is a free open-source DAW that can fulfill your basic recording needs, but Apple's GarageBand is honestly IMPRESSIVE (this is the kind of value you get with Apple)!
Purchasing hardware will sometimes grant you access to some free software; for example, my Zoom H4n Pro came with Cubase LE which I used for quite some time.
If you are serious about music production though, take a look at…
Reason

Ableton Live

FL Studio

Pro Tools

Logic Pro

Cubase
If you are unsure which DAW is best for you, try demoing a couple as they all have demo versions that will usually last 30 days and/or have some restrictions.
MY "SECRET" METHOD FOR RECORDING MUSIC AT HOME
You'll begin to notice pretty quickly that EVERYBODY has their own method for recording music, but you will need to experiment yourself to find the BEST for your needs.
However, having a solid reference is always a good place to start, so I will be sharing my personal setup with you RIGHT NOW!
Intel i5 2.7 GHz quad-core CPU
8 GB of DDR3 RAM
1 TB HDD at 5400 RPM
Intel Iris Pro 1536 MB
Integrated XY microphone pair
Integrated amp modelling
2 balanced/unbalanced inputs
Digital Audio Workstation (Logic Pro X & Reason 10)
Apple Sound Library
Propellerhead Factory SoundBank
Rewire Reason 10 into Logic Pro X
Propellerhead's powerful synthesizers
Microphones (Rode NT1-A & AKG Perception P5)
The versatility of condenser/dynamic combinations
Both are excellent for vocals and guitar amplifiers
"Flat" frequency-response
"Around the ear" design
Swiveling earcups and foldable
MIDI/USB Keyboard Controller (M-Audio Hammer 88 & M-Audio KeyRig 49)
88 hammer-action weighted-keys
Pitch bend/Modulation
Expression pedals
Multiple keyboard "zones" for layering
Extra keyboard for layering
Instrument/Effect Plug-ins
Steven Slate Drums 4 Platinum
Arturia V Collection 7
EastWest Composer Cloud (subscription)
At a glance, this is what I've been using as of late and I have never had a more FUNCTIONAL setup than this one. Before this, I was stuck with Windows and I was using Cubase LE as my main DAW along with Reason 10.
Also, having some great instrument/effect plug-ins can really allow you to produce ENTIRE tracks without the need to hire a professional musician.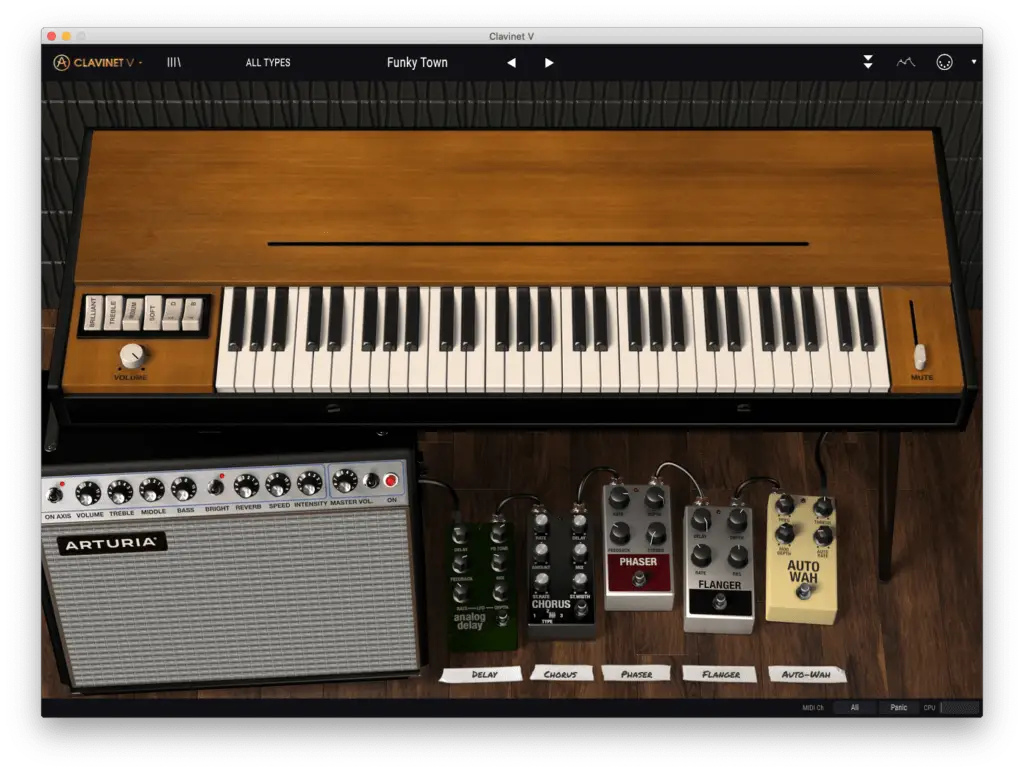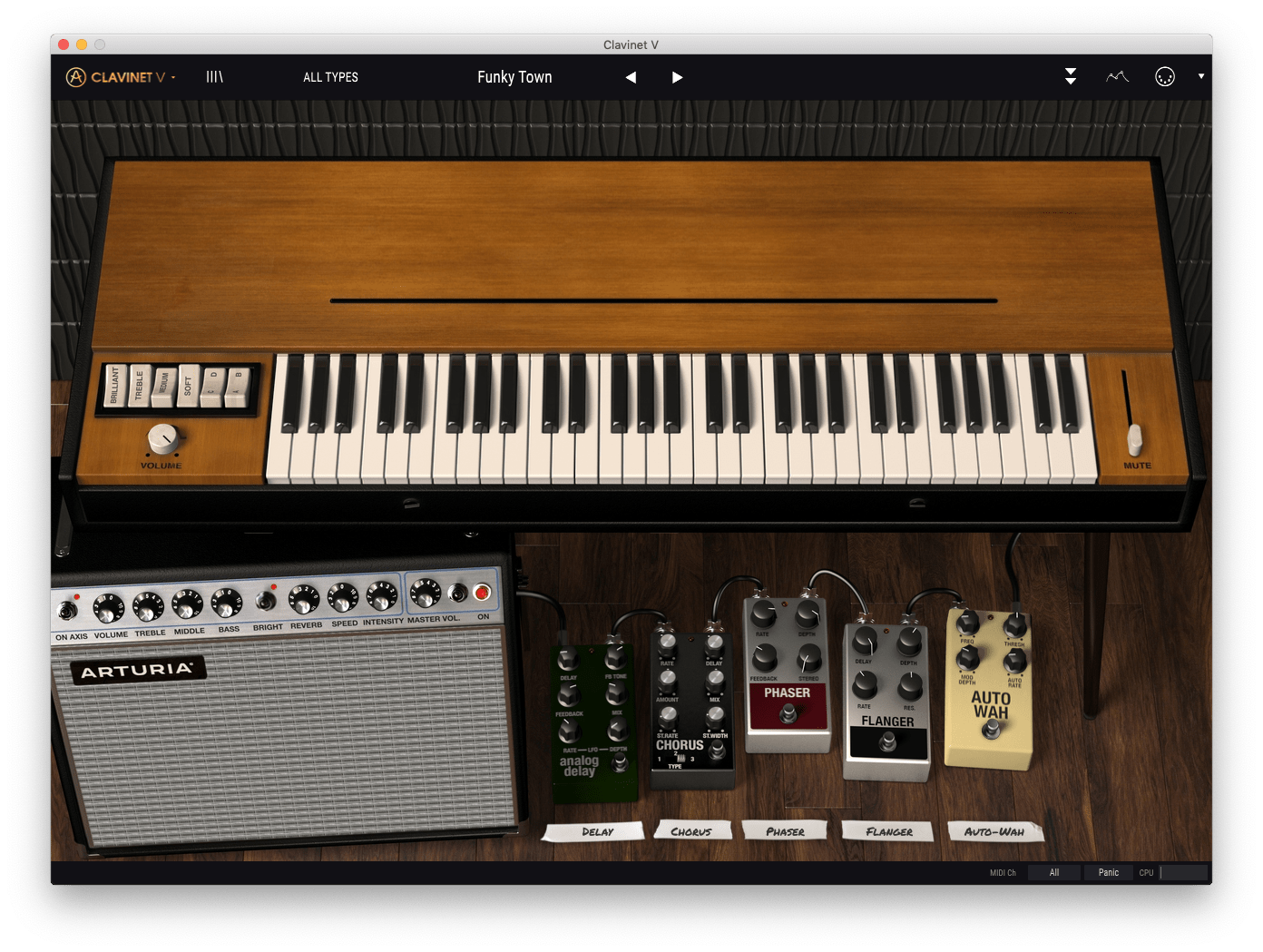 DO I NEED ANYTHING ELSE TO RECORD MUSIC AT HOME?
Some producers don't even own an audio interface, they simply have a DAW like Reason, Ableton Live, FL Studio, etc… and make music using only their laptop. However, I encourage you to become a MUSICIAN and to make your music production musical by PERFORMING your parts.
You'll obviously need some microphones if you want to record vocals, certain instruments and ¼" jacks for recording electric/bass guitar straight into the interface.
You may also want to consider a MIDI/USB keyboard to facilitate MIDI sequencing if you intend to do some more advanced programming.
The best way to get started is to start small and expand gradually as your needs evolve with time…
Because they will.
Acquiring all the knowledge we need is much more important in the beginning stages.
Let's avoid making unnecessary expenses as it may be tempting to buy every piece of equipment that catches our eye (been there, done that).
CREATING AN EFFICIENT WORKFLOW
The only obstacles to your creativity are your own self-limitations and your lack of ESSENTIAL tools. Sometimes, having TOO MUCH can be overwhelming, which is why I have significantly downsized my recording studio over the years.
I consider myself a musician more than a music producer, so a recording studio is simply a means to create.
The essence of sound recording involves a performance, so let's not forget the importance of musicianship in the modern world.
This is why I recommend you provide yourself with a MIDI/USB keyboard at the very least if you wish to use "virtual" instruments, that way your tracks can still have a "human" character.
I hope you have found this article useful and that it provides you with a sense of direction.
What does YOUR home recording studio setup look like? Let us know what you're using in the comments section and feel free to share some photos as well!