I was determined to control Logic Pro X's Pedalboard plug-in with an expression pedal! I was especially interested in the potential of using it with its Wah-Wah, Volume and Pitch Shifter pedals. After doing some research, I finally figured out how to achieve this using these two devices.
I'll be demonstrating how to configure this in just 5 STEPS!!
Create an audio track and insert an instance of Pedalboard (w/ Wah-Wah)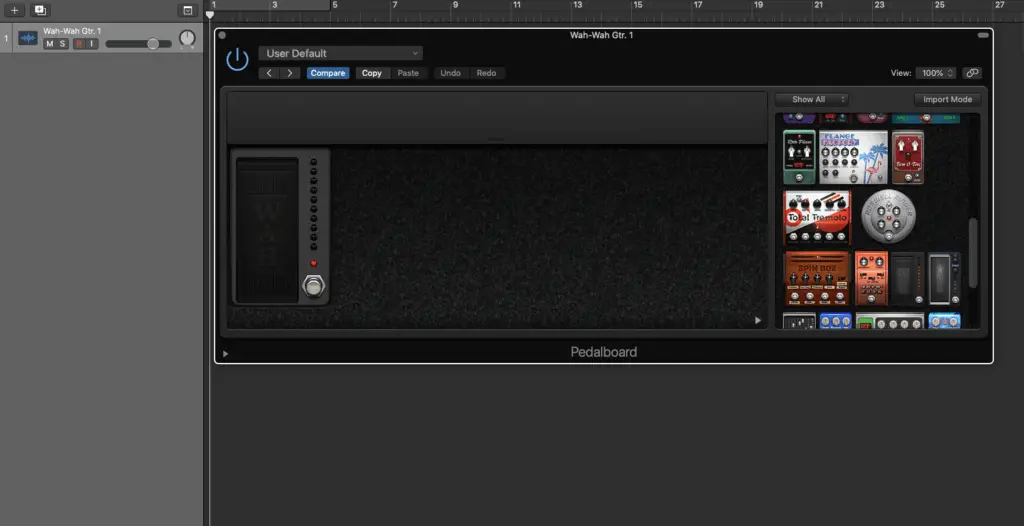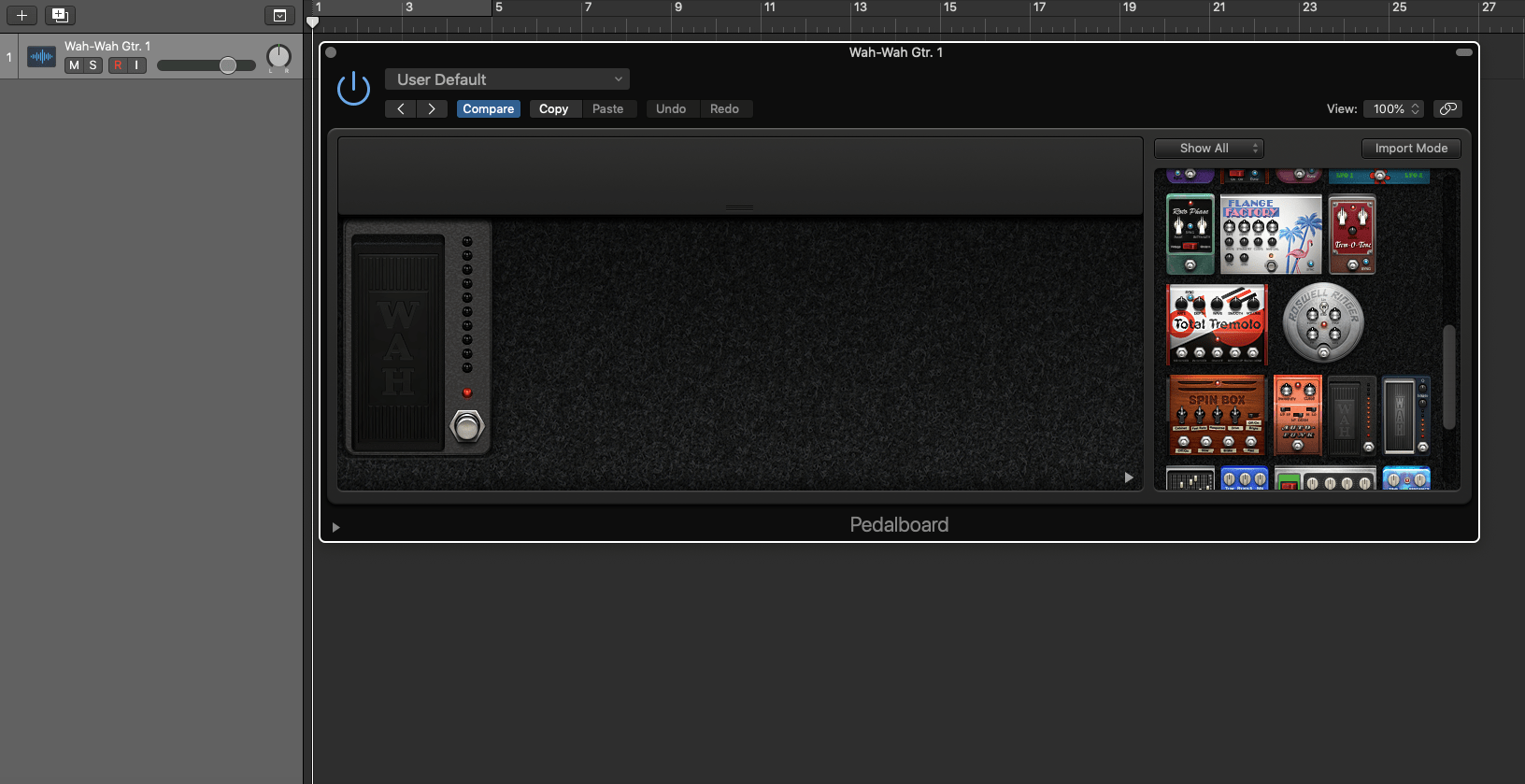 Expand Pedalboard's bottom-panel and set your "Macro A Target"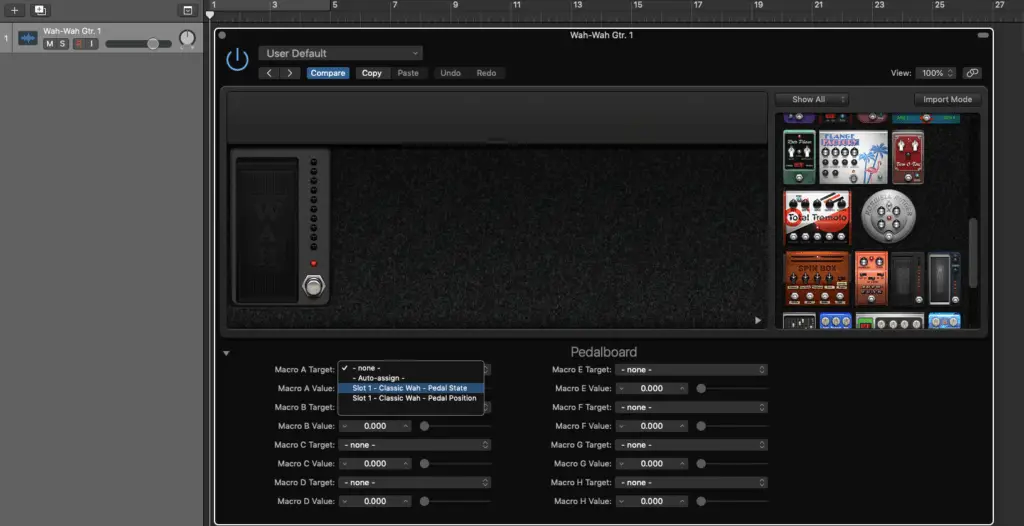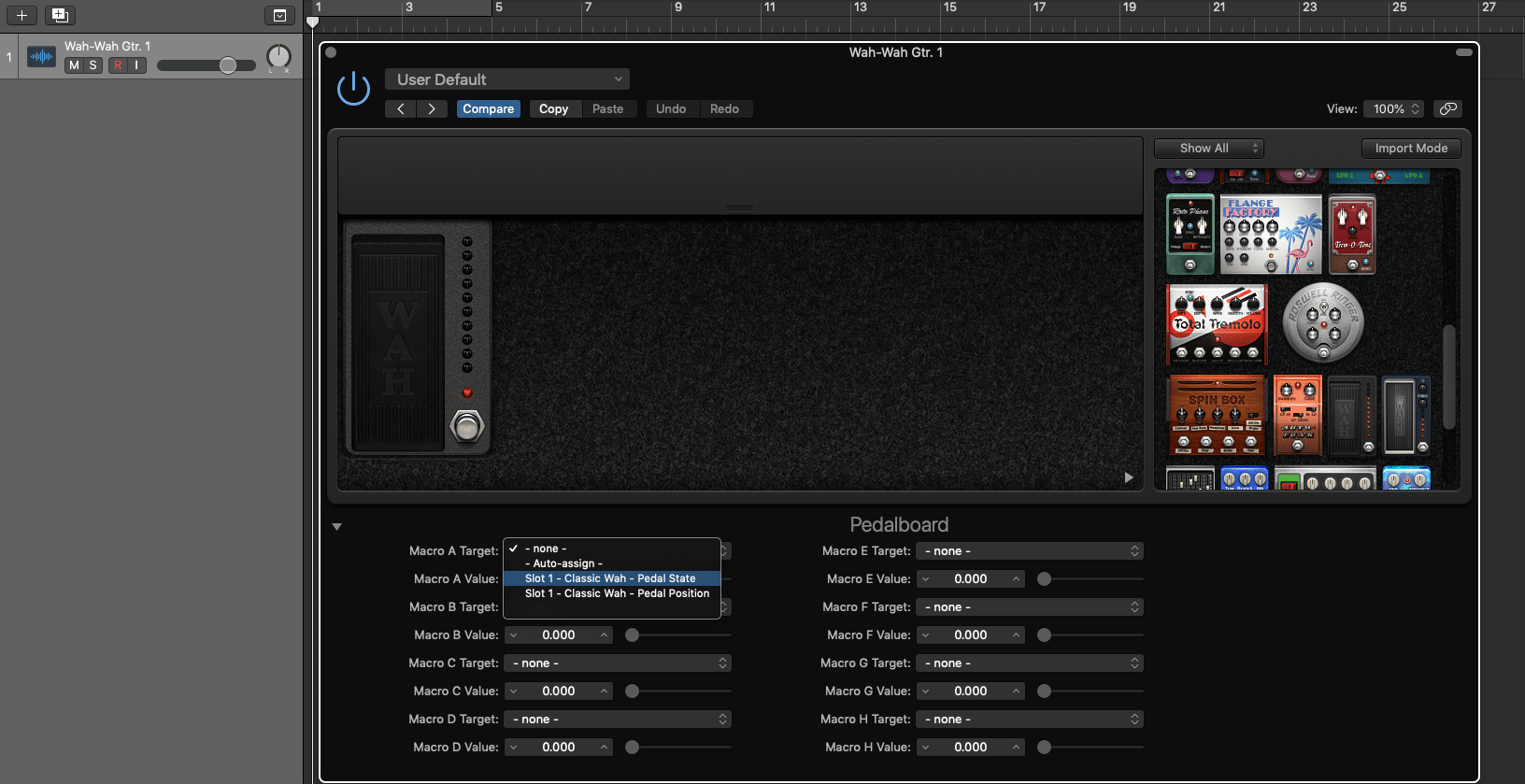 Under < Logic Pro X < Control Surfaces, select [Learn Assignment for "Macro A Value"]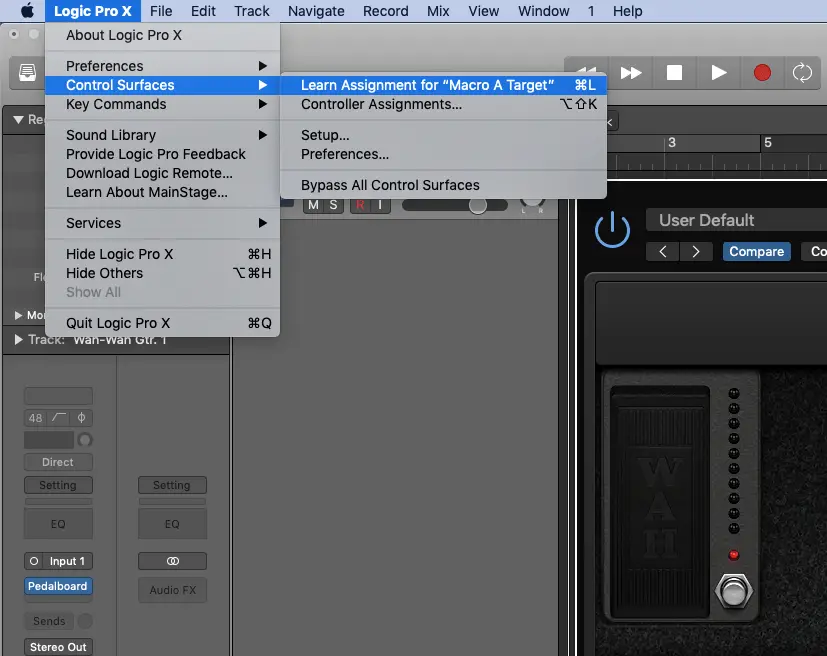 Select [Learn] from the pop-up window and use your expression pedal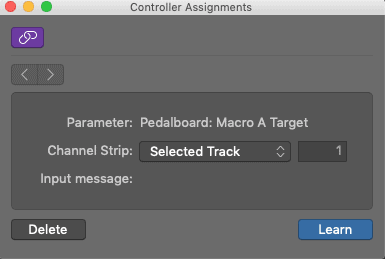 Set your channel's automation to [Touch] when you want to record, then back to [Read]

A few things to consider
To hear everything in real-time, you'll need to select "input monitoring" for your audio channel. Depending on the performance of both your CPU and audio interface, you may experience audible latency.
In all honesty though, you could simply record your performance without effects and simply layer your expression pedal's performance afterwards using automation.
If you're looking for the most valuable expression pedal, I highly recommend checking out the Nektar Expression Pedal (NX-P). I connect mine through my M-Audio Hammer 88 USB/MIDI controller for an amazing synergy between the two of them!
I hope you've found this guide to using your expression pedal with Logic Pro X's Pedalboard useful. If you have any questions, leave me a comment!