Although I haven't placed much importance on the quality of my studio monitors in the past, I was recently inspired to purchase my own pair of PreSonus Eris 3.5-3.5″ Professional Multimedia Reference Monitors. I couldn't believe how affordable they were and to be completely honest, I bought them without even thinking twice (or once!). PreSonus has created the best small studio monitors and they're some of the highest quality reference monitors I've ever heard… 
There's usually some compromise when it comes to these "budget" devices, but PreSonus has re-established the value point for small studio monitors. Typical multimedia speakers usually feature some elegant design, but the hardware is oftentimes of the lowest quality. The pair of PreSonus Eris E3.5-3.5" Professional Multimedia Reference Monitors exceeds the value-to-price ratio unlike any other product I've ever reviewed. If you've been reading my articles, you know how I never compromise quality for budget. You'll also be expecting me to give you all the juicy details on this newly acquired piece of professional studio equipment!
An overview of the best small studio monitors
Big things do come in small packages, because these reference monitors pack a punch! And there's no "artificial flavouring" when it comes to these speakers, their frequency response is impressively flat.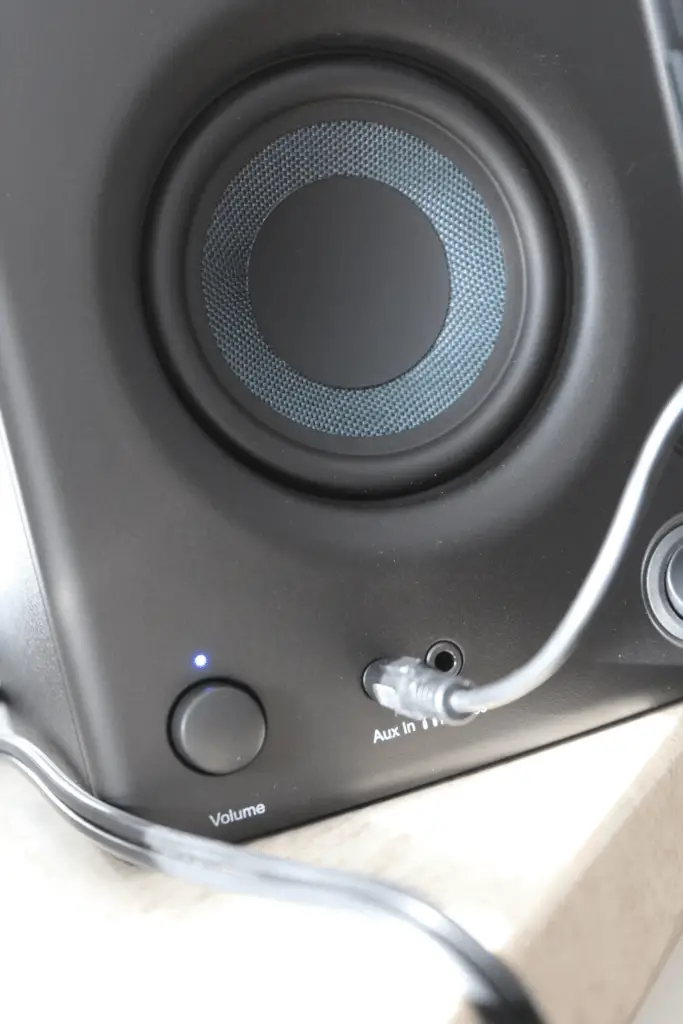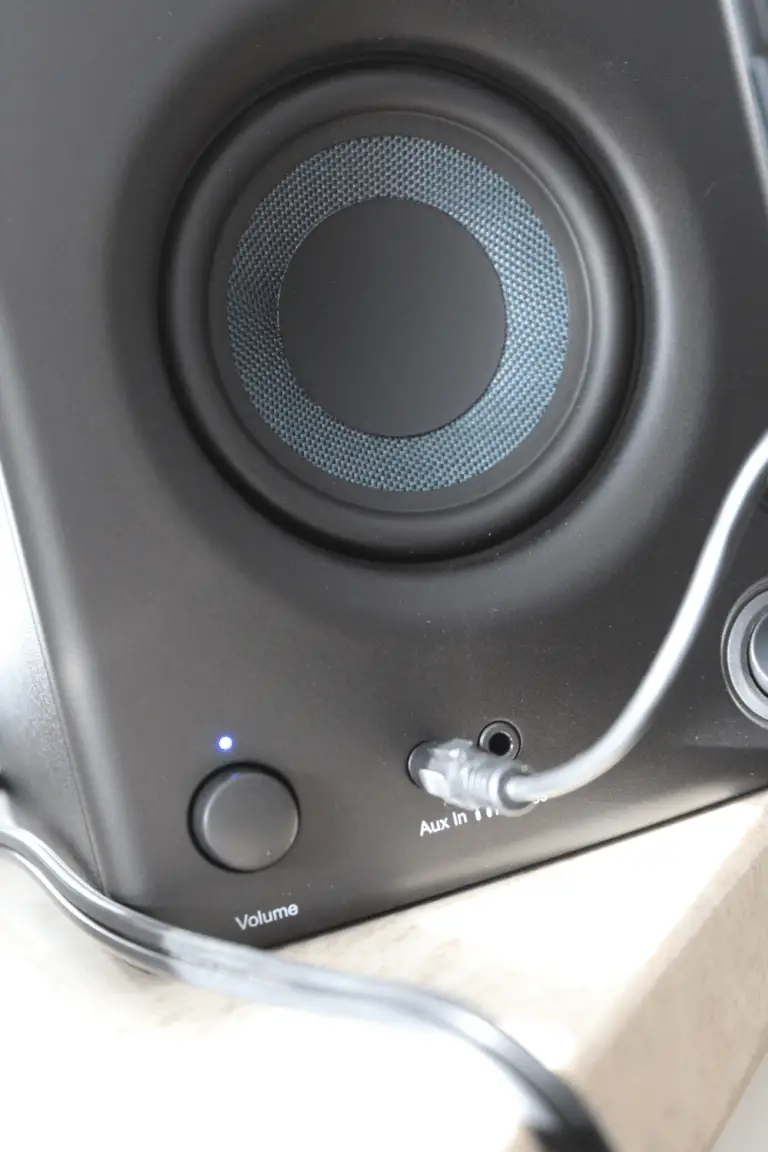 In audiophile jargon, that basically means there's no boosted bass or any particular EQ curve.
The reason you'd want speakers with flat-response is to hear your music "as is". When it comes to mixing and mastering, it becomes essential to have studio monitors with this ability. The speakers I had been using (Edifier R1010BT) weren't designed for this purpose.
Another thing to consider when working with small studio monitors is obviously their size. It's actually an advantage when it comes to the Eris E3.5-3.5″s because they can fit pretty much anywhere. You'd be surprised how loud they can get and how defined the entire frequency spectrum is (especially the bottom-end).
Taking all that into consideration, the Eris E3.5-3.5″s are all any music producer on a budget could ever dream of. They can be connected via a pair of TRS jacks and/or RCA cables. The two units are powered with the included power adapter.
The Presonus Eris E3.5-3.5″s are also designed for gaming and anything related to multimedia. This also makes them the perfect "all-in-one solution" for audiophiles as well and on that note… Let's dive deeper into the best small studio monitors for music production.
The best small studio monitors sound great in just about any acoustic space
There was a time when purchasing larger speakers was guaranteed to produce better results. Nowadays, technology has come so far that you wouldn't be able to hear the difference between the PreSonus Eris E3.5-3.5"s and E4.5-4.5"s.
There's certainly a difference, but the "gap" between PreSonus' larger (because there are other models this series) and smaller models is relatively narrow.
Regardless of the model you choose, you'll be experiencing the exact same high-quality components. It's generally expected that smaller speakers will have more difficulty producing a well-defined bottom-end. However, you won't need to compromise the quality of those low-frequencies with the Eris E3.5-3.5"s.
Each model in the Eris series uses a woven composite, low-frequency driver. PreSonus claims that their design permits an unparalleled dispersion across the entire frequency spectrum. In layman's terms, the small size of the speaker cone won't compromise clarity and/or articulation.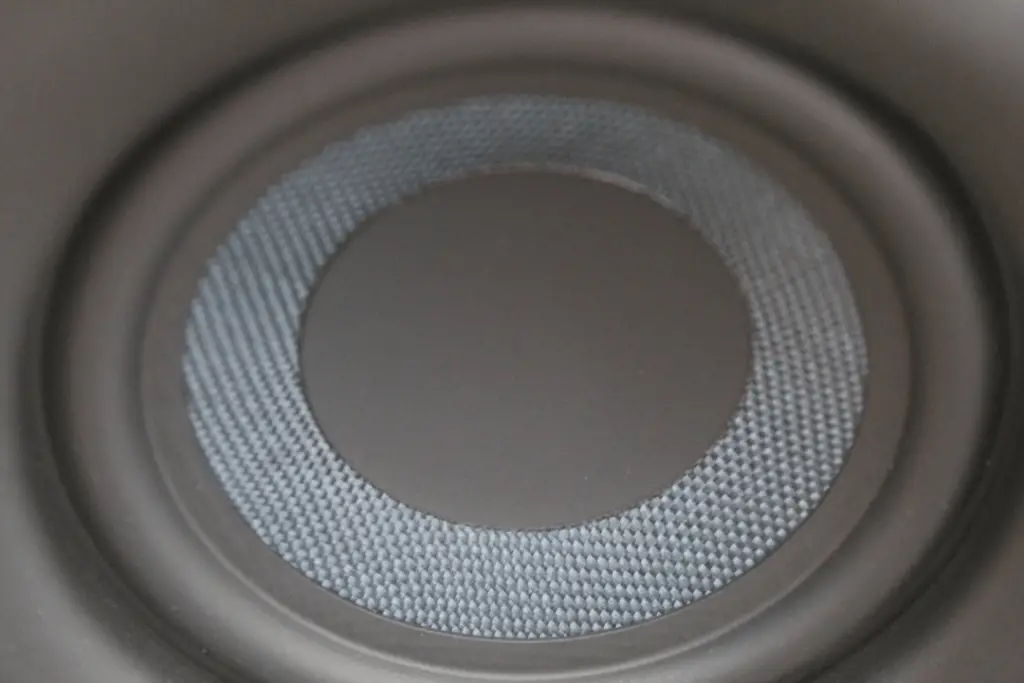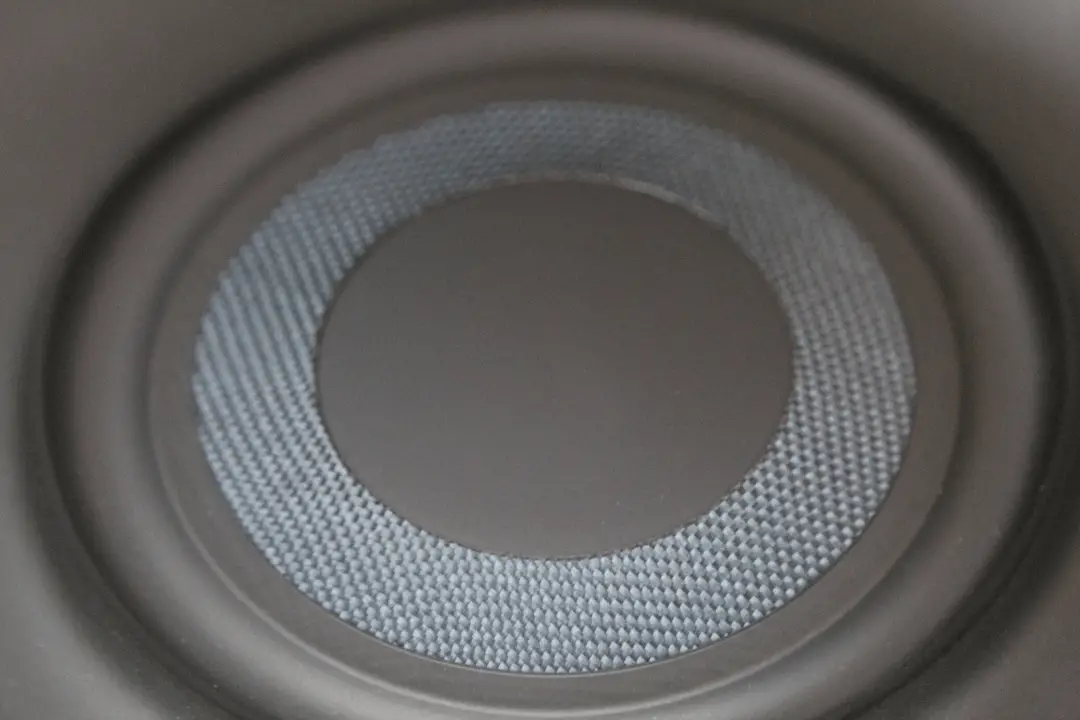 It's true, not only do these reference monitors sound bigger than they actually are, but they sound incredibly clean. I immediately heard the difference between my Edifier R1010BT speakers which sounded quite "muddy" in comparison.
The tweeters on the Eris E3.5-3.5" are also surprisingly smooth. There's an indescribable brilliance in the high register.
You'll need to hear the difference for yourselves, but rest assured that they sound like a pair of high-quality studio monitor speakers.
This particular model is also equipped with 1" silk-dome tweeters, but as small as they are, they still manage to project sound evenly across the entirety of an acoustic space. In other words, you can move around the room and hear somewhat of a consistency regardless of your position.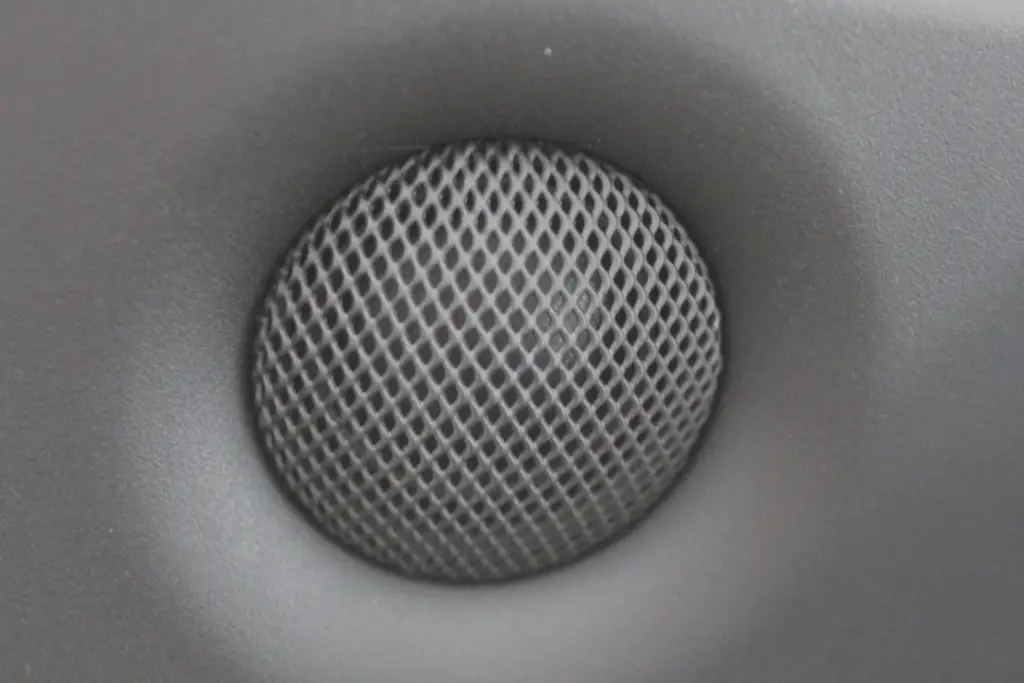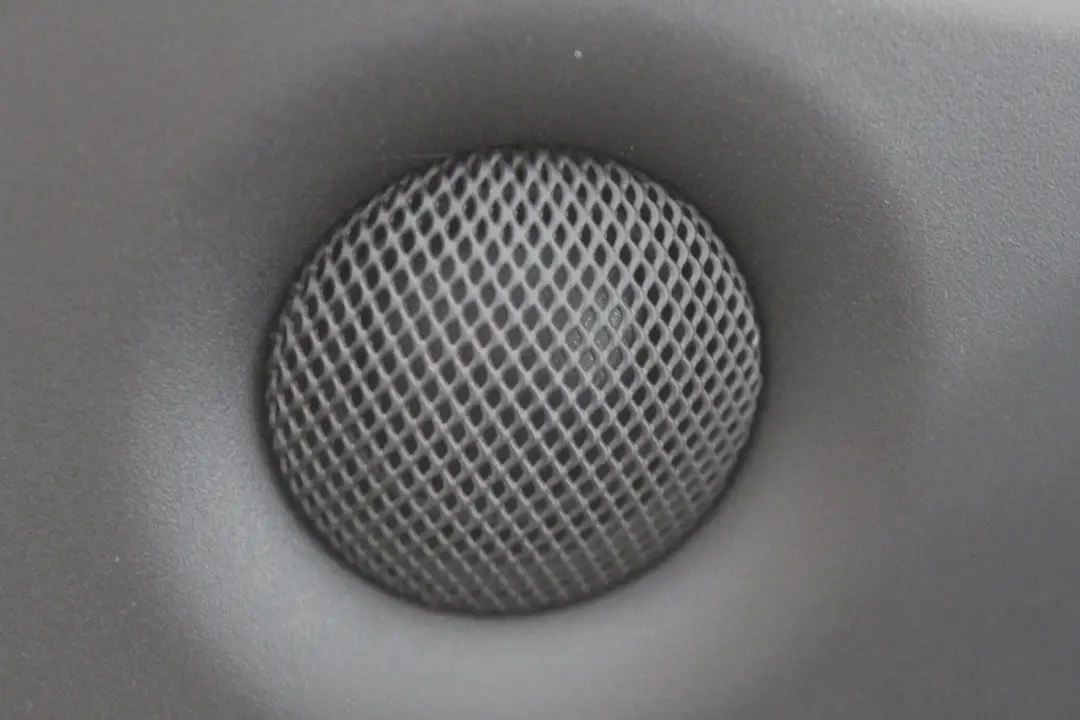 Focusing in on PreSonus' acclaimed "acoustic tuning", it may actually be what's responsible for these results.
The speakers themselves have been designed to accommodate a variety of acoustic spaces. If you've worked with reference monitors before, you know how their placement impacts what you hear. It doesn't seem to be much cause for concern with the E3.5-3.5"s though.
They sound great in spaces that haven't been acoustically treated which is good news for most of us!
The Eris E3.5-3.5" small studio monitors are compatible with many devices
The main reason I decided to upgrade to some legitimate studio monitors was due to compatibility. I actually purchased my Edifier R1010BTs for my turntable, not for music production.
With my recently acquired Universal Audio Arrow, I needed studio monitors that could take a pair of TRS jacks.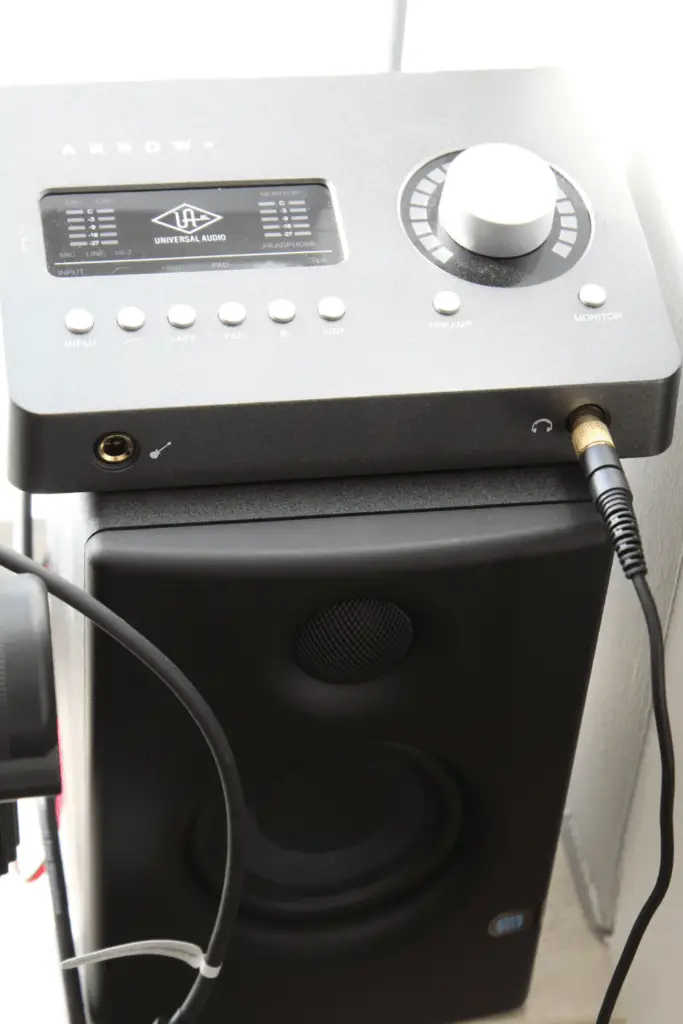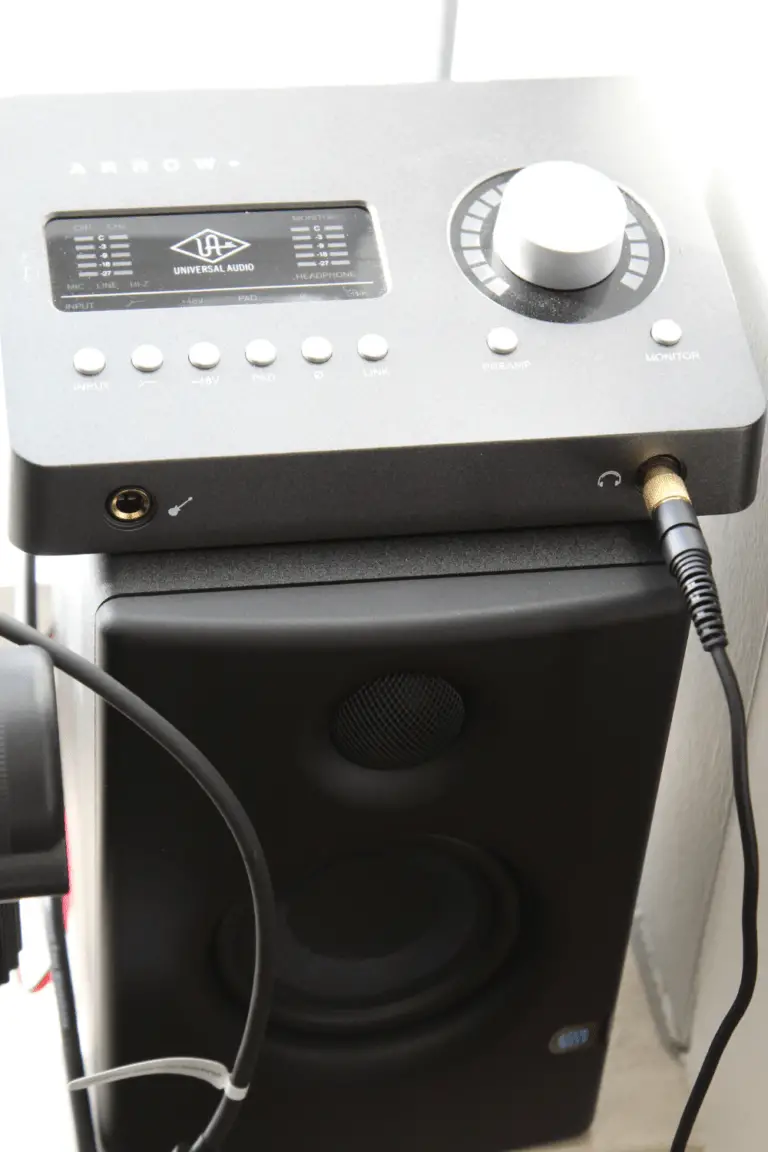 The PreSonus Eris E3.5-3.5"s can also take RCA cables and includes an ⅛" auxiliary input. They even manufacture an alternate model of the E3.5-3.5" that features Bluetooth connectivity.
I can't comment on the quality of this particular model because I personally didn't need Bluetooth. From experience, I wouldn't rely on wireless when working with some rather demanding applications (like your DAW).
There's bound to be latency issues and it'll require more resources from your computer.
That being said, Bluetooth connectivity can be interesting, but I'm much more fond of the auxiliary input! It's one of the features I wish I had on my pair of Edifier R1010BTs.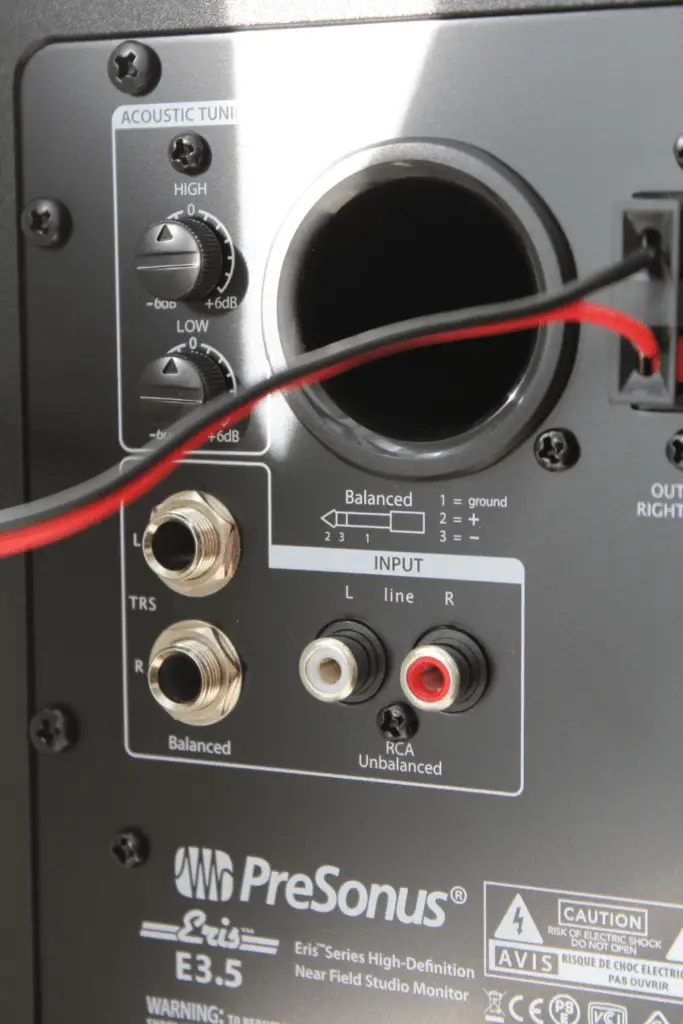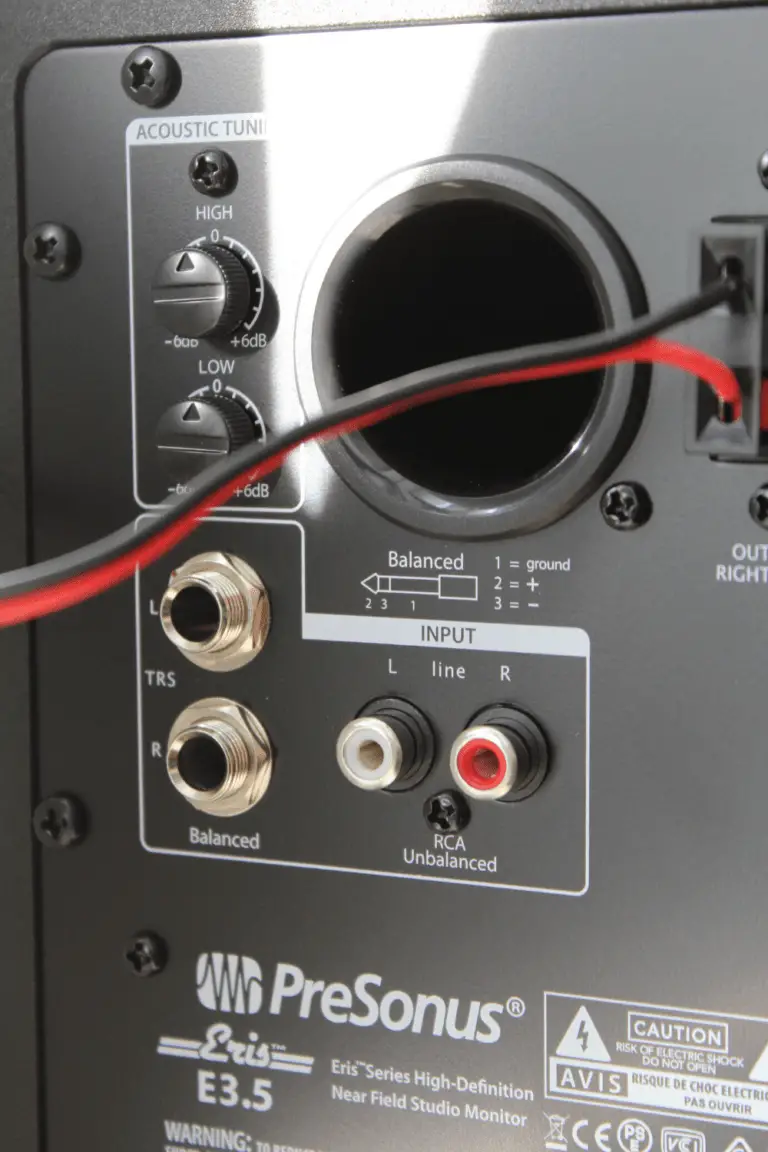 All in all, you've potentially got yourself four different types of inputs to work with and PreSonus has even included an ⅛" headphone output on the front. You may be thinking that this is useless if your audio interface already has a headphone output, BUT…
If your audio interface only has ONE headphone output, you could benefit from the extra output. For example, you may be collaborating with another music producer, so you'll eventually find a use for it!
It's really nice that PreSonus hasn't left anything out on this one. I expected much less, but the value they managed to pack into these small studio monitors is much appreciated!
Can you really produce music without these small studio monitors?
To be honest, I haven't been relying on studio monitors for pretty much my entire music career (until now). I personally believe that studio headphones are much more important since they provide the most accuracy (they're basically like stethoscopes for musicians).
However, you're probably aware that headphones tend to exaggerate stereo panning, so they can't be trusted 100%.
I still believe that you can get by with some pretty cheap (quality-wise, not in terms of price) studio monitors. Basically, you'd simply need to use them to adjust any levels that seem exaggerated due to the phenomenon I just mentioned.
The argument that "most people listen to music on cheap speakers" is completely valid in my opinion. It's important that your mix sounds great on great headphones/monitors, but how does it sound like to everyone else?
You can see where I'm going with this…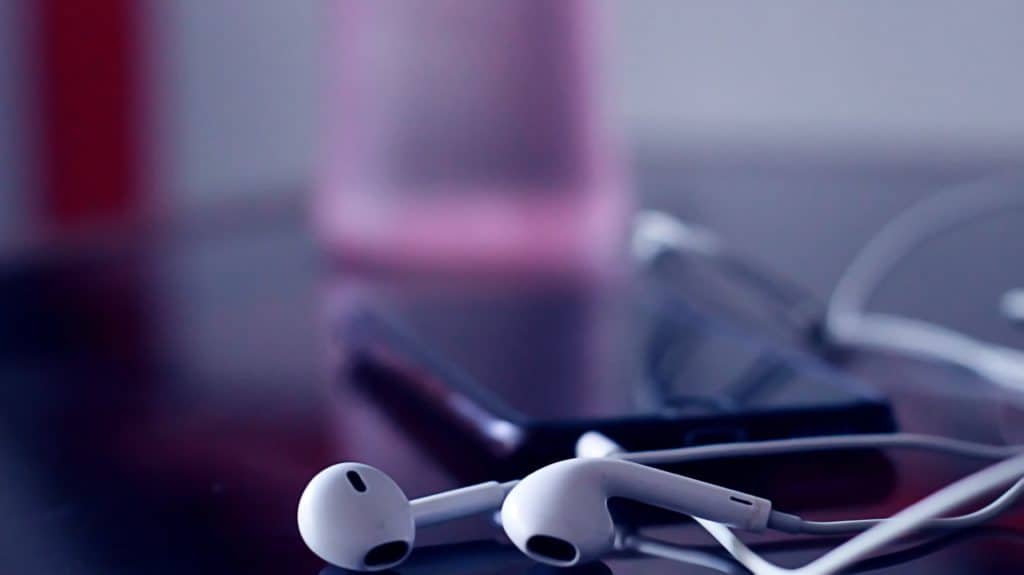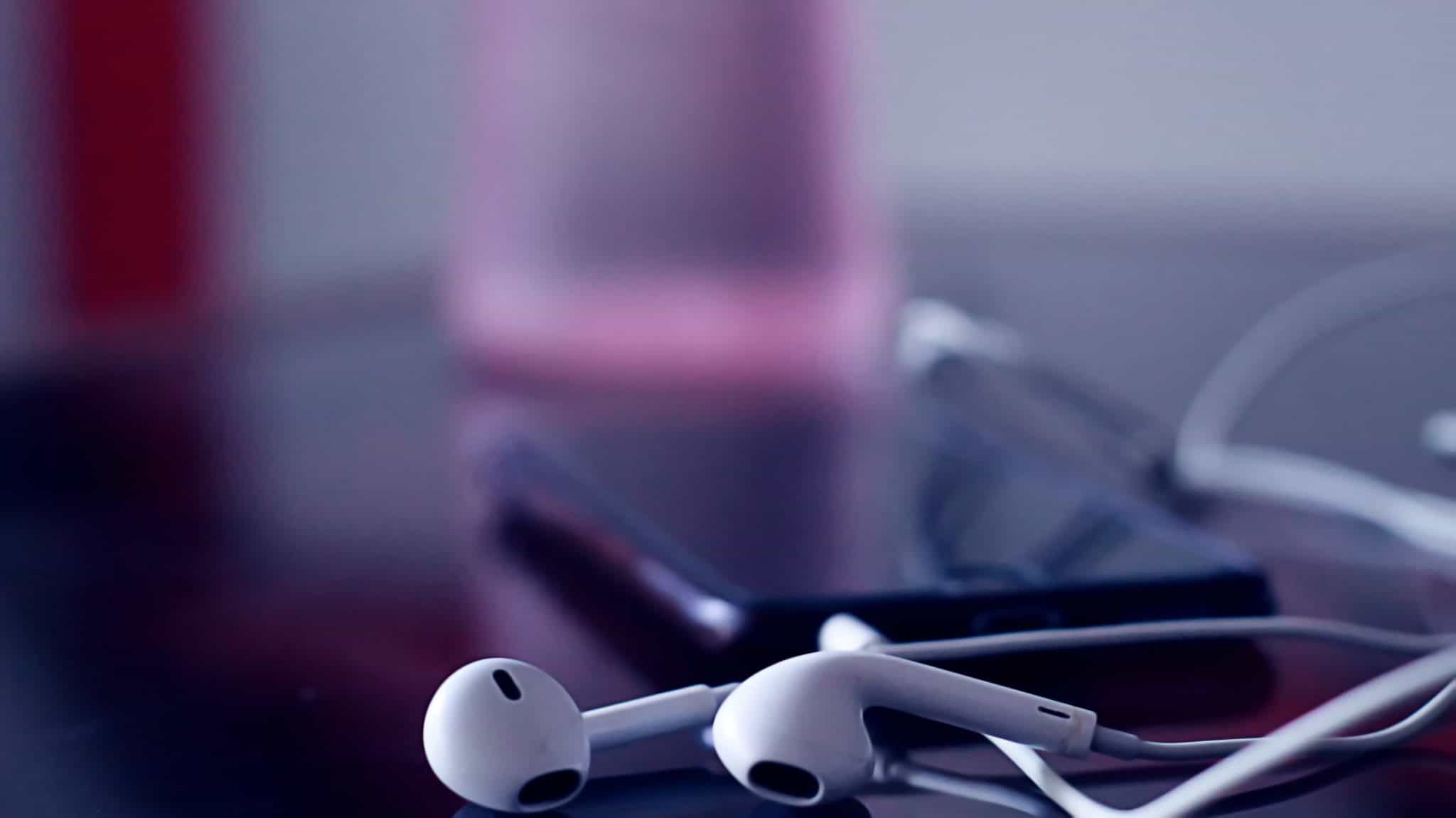 That being said, I never wanted to invest too much on studio monitors. However, once I discovered the PreSonus Eris E3.5-3.5"s, it almost seemed like more of a loss to NOT buy them.
They only cost slightly more than my previous cheap speakers, but the quality far exceeds their price point. Even if you tend to mix and master with headphones 99% of the times like I do, you'll still find much use for these small studio monitors.
For example, when you're thinking of taking a break, you can use the E3.5-3.5"s to play video games and watch movies (after getting some work done!).
Listening to music on these studio monitors is much more enjoyable than my previous pair. That alone has made the purchase worth my while. I can finally hear what the artist was hearing and produce my music accordingly.
They're the best reference monitors I've ever worked with and I honestly couldn't imagine working without them. PreSonus has created one of those rare gems that everyone should own and they've made it quite accessible regardless of your financial situation.
It's simple… I like gear that I can afford, but I'll never compromise QUALITY! I'm grateful that PreSonus understands that.
The PreSonus Eris E3.5-3.5"s are the best small studio monitors
I guess it was finally time for me to invest in some high-quality studio monitors. PreSonus convinced me to take the plunge and I'm glad that I decided to do so! I simply needed a pair of studio monitors with TRS inputs, but I got SO much more.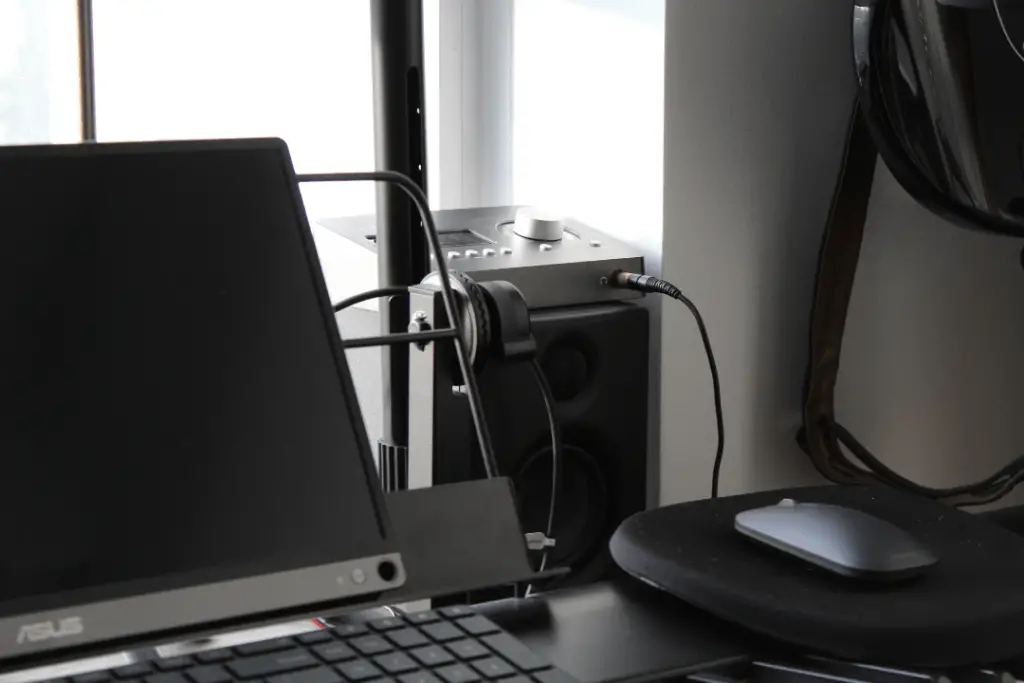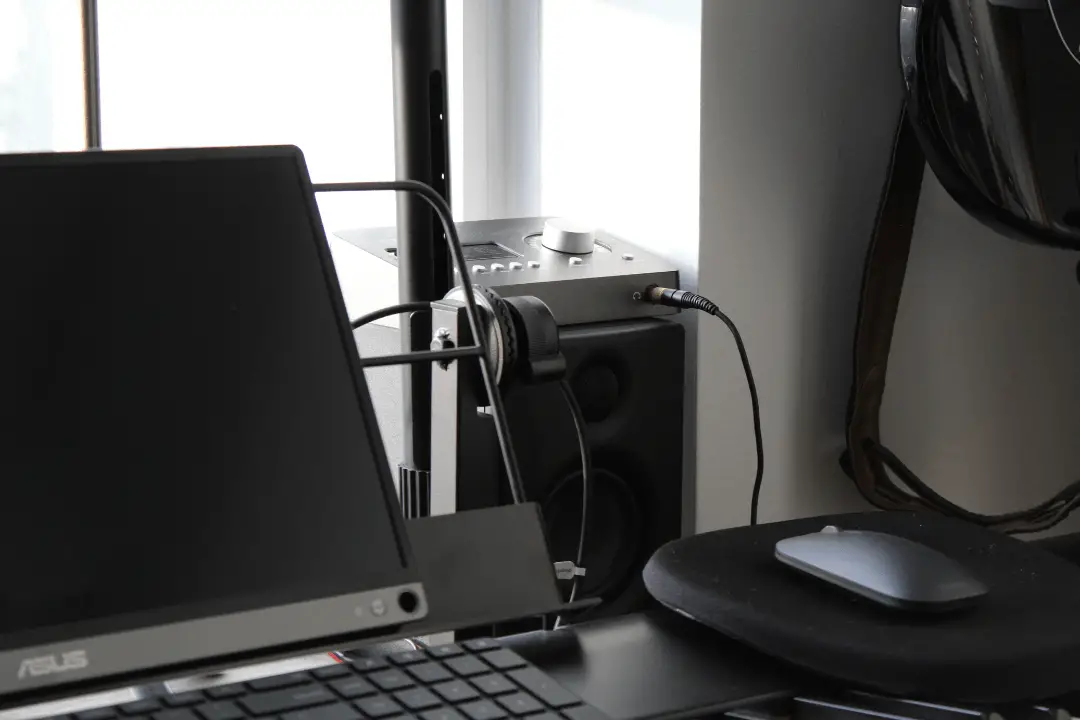 They may be small, but the Eris E3.5-3.5"s sound much bigger than they look.
If anything, their small size is actually an advantage since it makes them much more portable. Another thing that really impressed me is their sound projection. They sound incredible in just about any room, but I've personally tested them in two spaces.
I don't want to give anyone the wrong idea, but they actually DO project sound evenly. It's not incredibly noticeable, but if you're accustomed to mathematically plotting the position of your monitors, you'll realize the difference.
PreSonus attributed this to their "acoustic tuning" which is not to be confused with the two-band EQ on the rear panel. There's been some serious thought that's been put into these speakers and sometimes it's these subtle improvements that make the most significant changes.
As my first piece of gear from PreSonus, I have to say that I'm quite satisfied with their business ethic. They really put out an incredible product at the most competitive of prices.
Check out the PreSonus Eris E3.5-3.5" Professional Multimedia Reference Monitor…
You can even consider the alternate model which includes Bluetooth connectivity…
PreSonus doesn't include any TRS jacks, so here are the ones I use…
I hope you've found all the information you were looking for. If you have any questions or concerns, feel free to leave us a comment and I will personally get back to you! Please consider sharing this page with your music producer friends. I'm sure they'd love to know about the best small studio monitors. Thanks!