It's okay, you're looking for an upgrade. I get that!
You've been using Logic's Drum Kit Designer, but you realized that it wasn't enough… Nope, now you need one of the best drum VST plugins to take your music production to new heights!
Maybe you're looking for more sounds or maybe it's features you're after?
Either way, I promise you that you'll find a drum sample library in here that resonates with you.
If you're as versatile as I am, then maybe you'll find a couple of plugins to add to your arsenal. Besides sample libraries that specialize in acoustic drum kits, we'll also be looking at plugins that specialize in cinematic/orchestral music and all sub-genres of EDM.
I've also included some links to some FREE sample libraries throughout this article.
That being said, you're definitely not leaving empty-handed. Let's get started!
1. Slate Digital Steven Slate Drums 5.5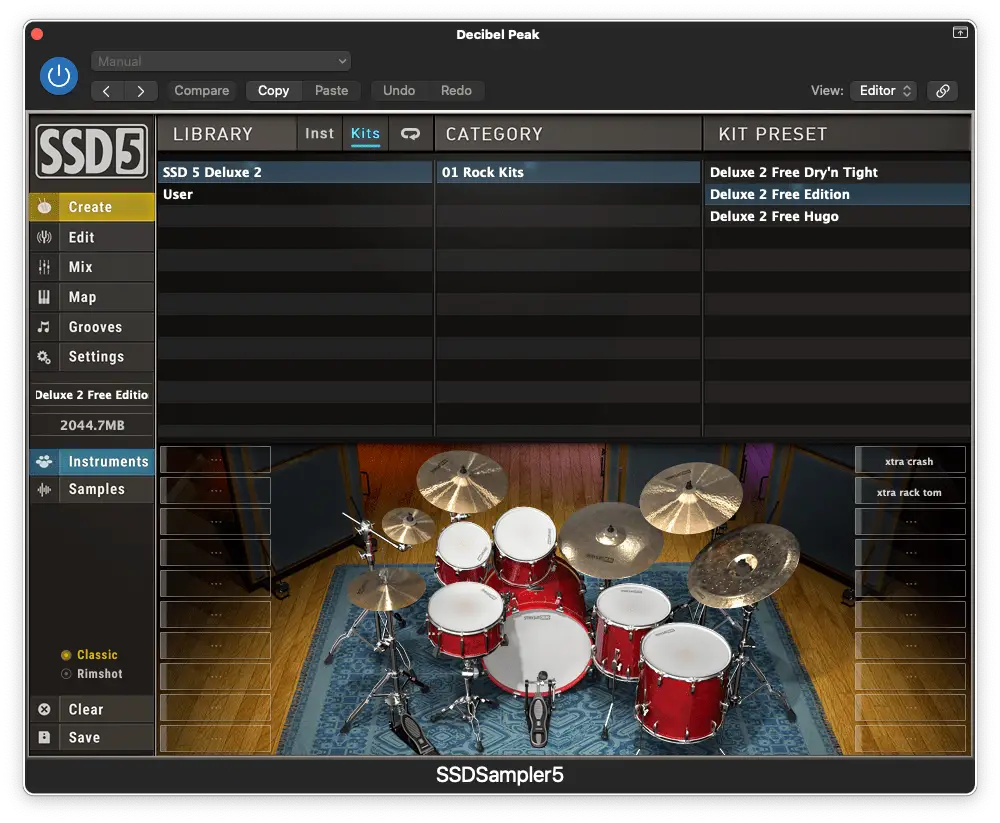 I've been working with Steven Slate Drums since I was 16 (starting with SSD 4)!
Nowadays, you can start for FREE with SSD 5.5 Free.
You'll have access to three preset kits based on the Deluxe 2 Kit right from the start. In other words, you have nothing to lose (and much to gain) by downloading this plugin.
If we compare SSD 5.5 to SSD 4, it's essentially the same with a few additional features.
For example, we still have the ability to…
Create custom kits
Create custom drum maps
Edit individual drums
Mix inside the plugin
The only real upgrades are with the UI and with the additional kits/samples.
The pricing model of SSD 5.5 is also an improvement because we now have the ability to rent-to-own the plugin. It makes it really accessible for everyone.
That being said, SSD 5.5 is definitely one of the most affordable options for drum VSTs.
It's also one of the best drum VST plugins on the market and is used by industry professionals.
2. Toontrack Superior Drummer 3.0
Superior Drummer 3.0 is MASSIVE (230 GB to be more specific)!!
It's so massive that you're definitely going to be needing one of THESE drives to host it.
Ironically, Superior Drummer actually has fewer drum kits and individual samples than Steven Slate Drums. To be more specific, it has…
14 Kit Presets
16 Kick Drums
25 Snare Drums
32 Cymbals
So, why is it so BIG and is it really better than SSD 5.5?
To answer both of those questions, let's consider Superior Drummer's unique features…
Audio-MIDI Conversion
35 Internal Mixer Effects
Extensive room microphone tracking
Extensive microphone bleed tracking
5.1 – 11.1 surround configurations
In a sense, Superior Drummer 3.0 is like its own piece of software. You can also sequence and record drum parts directly into the plugin.
That's where the advanced audio-MIDI conversion comes into play.
It uses AI to analyze your audio to then convert it into MIDI. It works with full drum parts!
Besides that, Superior Drummer 3.0 has a comprehensive collection of sound design tools.
You can basically create any drum sound you can imagine by layering, modifying and processing the samples that come in the box.
When it comes to mixing, you can create immersive surround sound mixes or simply mix it down to stereo. Either way, you'll have microphone positions to spare!
3. Toontrack EZdrummer 2
If Superior Drummer 3.0 is too massive (and too expensive), you'll prefer EZdrummer 2.
The UI is almost identical, but it's definitely missing some important features.
That being said, EZdrummer 2 is closer to SSD 5.5 (but with less sounds).
However, EZdrummer 2 still has some pretty unique features…
EZmix 2 Insert Effects
"Song Creator"
"Power Hand"
"Tap2Find"
You'll realize that these features are mostly designed to assist composers and producers.
For example, "Song Creator" helps you design your song's structure within the EZdrummer 2 plugin and it can even do it for you!
"Power Hand" allows you to shape the performance while it's playing!
"Tap2Find" is an interesting way of browsing EZdrummer's MIDI grooves by matching it with something you're playing. It really helps if you're not a drummer.
EZdrummer 2 definitely doesn't have as many sounds as SSD 5.5, but I'll admit that its unique features make it appealing to musicians across the board.
You can even purchase expansion packs if you're looking for specific sounds!
4. EastWest Sounds Composer Cloud (ProDrummer, Stormdrum, etc…)
I'm always talking about EW Composer Cloud when it comes to orchestral sample libraries, but there's little talk about the ProDrummer drum sample libraries.
In case you're not already familiar with Composer Cloud, it's a relatively affordable way to have access to EastWest's massive catalog of sample libraries.
Besides drum VST plugins, you'll pretty much have access to every other type of instrument.
However, today we're focusing on ProDrummer (Joe Chicarelli/Spike Stent) and Stormdrum 2 & 3…
ProDrummer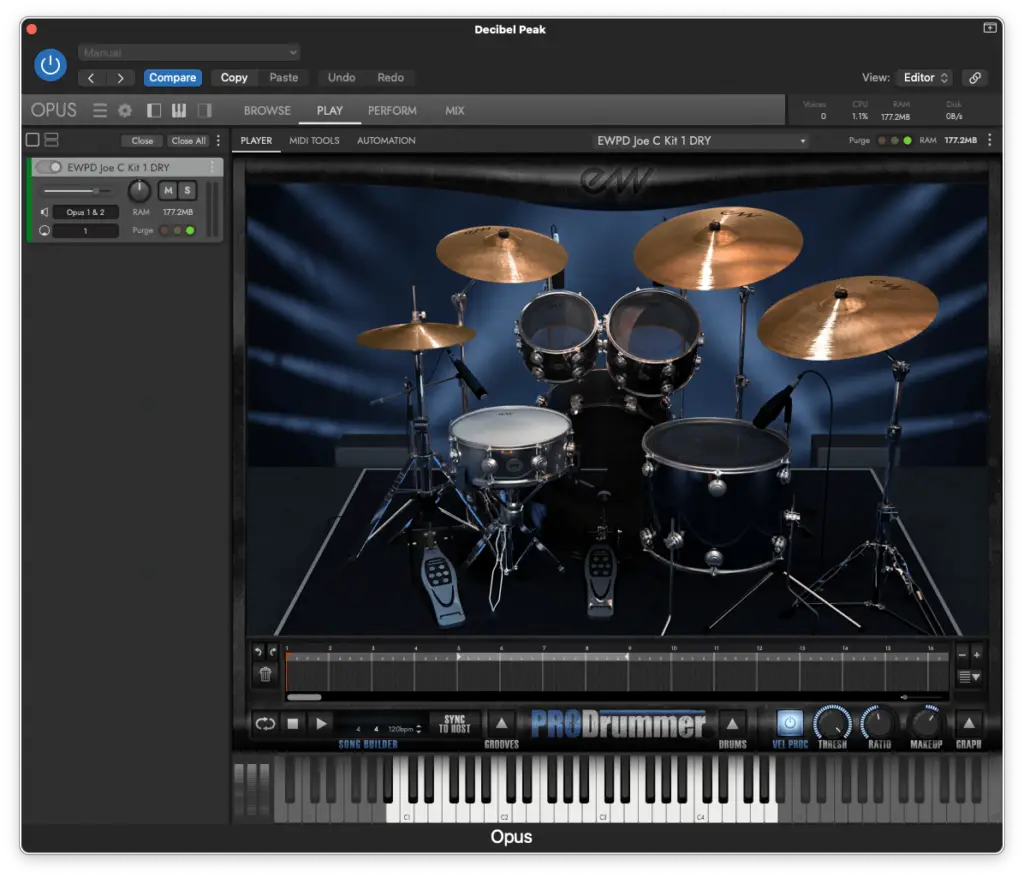 If you're already subscribed to Composer Cloud (or were planning to), then ProDrummer is definitely one of its most significant sample libraries.
You'll have access to production-level drum kits in every style…
104 drum kits
14,000 MIDI grooves
16-channel mixer (with effects)
Internal Sequencer
You can even swap drums and layer them to create more possibilities!
It's actually got a bit more to offer than SSD 5.5, so I'm starting to use it more and more. However, ProDrummer doesn't have as many hi-hat articulations as SSD 5.5 which is why I still use both.
Stormdrum 2 & 3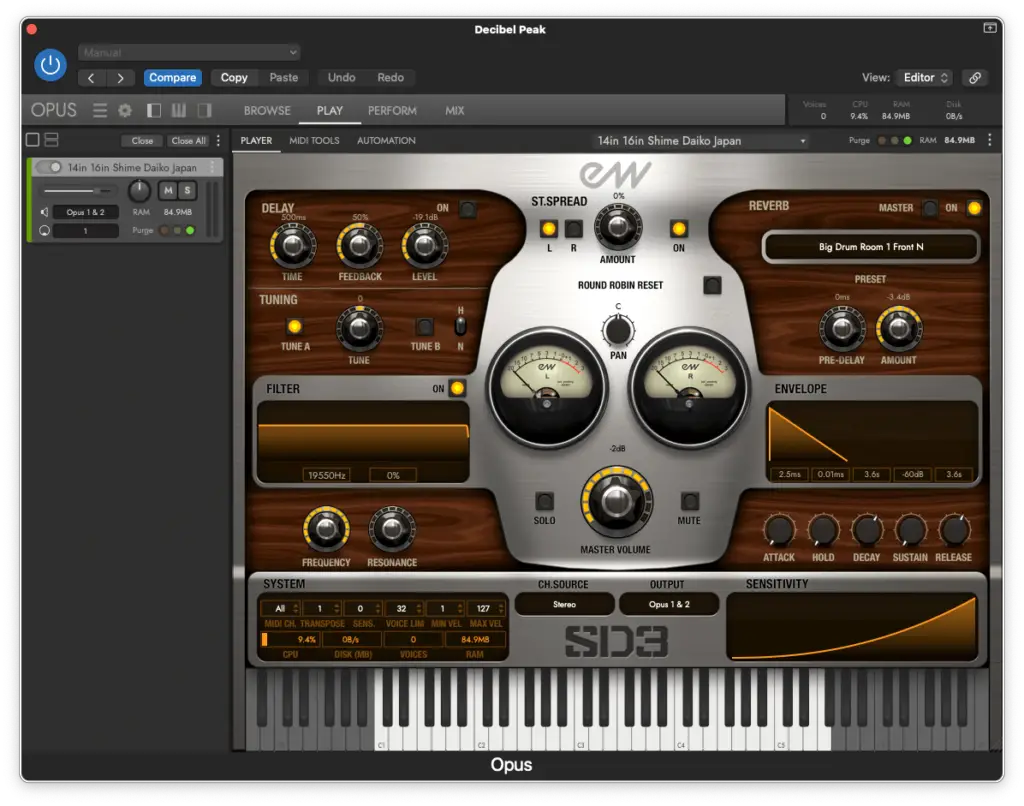 When it comes to cinematic/orchestral percussion, you'll definitely want to check out Stormdrum 2 & 3!
It's got lots of different types of drums to choose from…
Small Drums
Big Drums
Ethnic Drums
Woods
Metals
Shakers
Stormdrum 2 even has a folder called "Sound Design Percussion" which I use quite often.
I still recommend pairing Stordrum 2 & 3 with another orchestral sample library like EW Hollywood Percussion to really have the full spectrum. I don't always find what I'm looking for.
5. Reason Studios Rack Plugin (Kong, Redrum, etc…)
I also talk a lot about the Reason Rack Plugin, especially when it comes to synths!
However, Reason 12 also includes some of the best drum machines and drum samples for all genres of EDM. If you're subscribed to Reason+, you have even more options!
For those of you who don't know, Reason 12 is also a DAW.
BUT, Reason Studios introduced the Reason Rack Plugin in version 11 which allows you to use Reason as a rack in any DAW.
And since we're talking about drums, we'll be focusing on the Kong Drum Designer and the Redrum Drum Computer.
On their own, they're simply drum machines/sequencers…
Once you pair them with the Reason Factory Soundbank though, you already have plenty of electronic drum samples to work with.
With Reason+, you get new sounds to work with every month!
I also ended up downloading Reverb Drum Machines | The Complete Collection for FREE (it used to cost 1,000$+) and load those samples into Kong/Redrum.
There are also other drum/percussion instruments included with Reason (Rytmik, Klang, etc…) and you can even purchase more as Rack Extensions.
If you need a tool for EDM drums and beyond, Reason+ will satisfy for the years to come!
Kong Drum Designer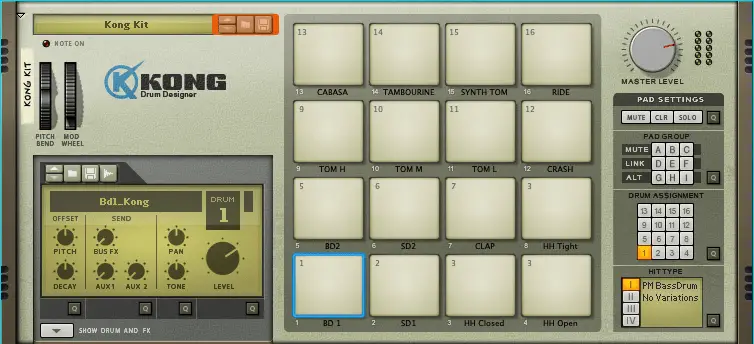 Rytmik Drum Machine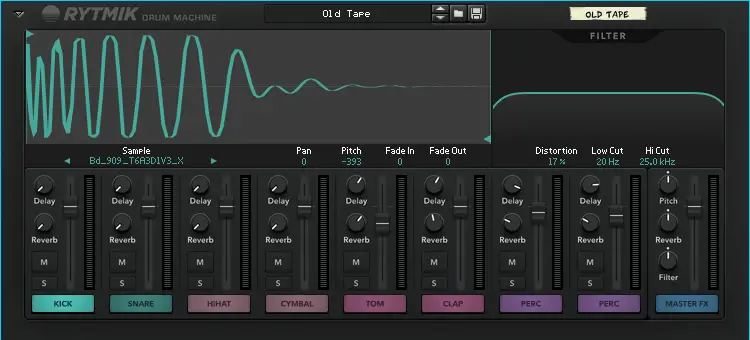 Redrum Drum Computer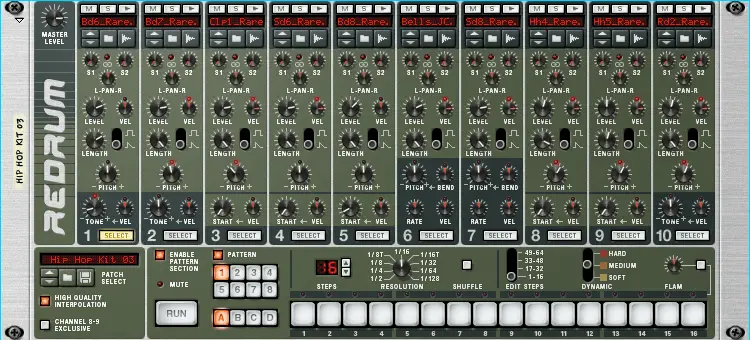 Klang Ethnic Percussion

Summary: 5 Best Drum VST Plugins for Pop, Rock, Orchestral, EDM, etc…
Did you find a drum sample library that suits your needs?
If you're still hesitating, I made this table to compare them side-by-side…
| | | | | |
| --- | --- | --- | --- | --- |
| | Steven Slate Drums 5.5 | Superior Drummer 3.0 | EZdrummer 2 | ProDrummer |
| Size | 15 GB | 235 GB | 4 GB | 100 GB |
| # of Drum Kits | 148 | 14 | 5 | 104 |
| # of Kick Drums | 112 | 16 | 8 | 12 |
| # of Snare Drums | 135 | 25 | 8 | 15 |
| # of Cymbals | 38 | 32 | 13 | 13 |
| # of Electronic Drums | 50 | 350 | 0 | 0 |
| # of MIDI Grooves | 2,400 | 1,640 | 940 | 14,000 |
| # of Mixer Channels | 16+ | 22 | 15 | 16 |
| # of Mixer FX | 0 | 35 | 5 | 8 |
| Microphone Bleed | YES | YES | YES | YES |
| Surround Sound | NO | YES | NO | NO |
| Audio-MIDI Conversion | NO | YES | NO | NO |
| Internal Sequencer | NO | YES | YES | YES |
| User Samples | YES | YES | NO | NO |
| Expansion Packs | YES | YES | YES | NO |
If you ask me, I think you'll definitely get the most value if you go with EastWest's Composer Cloud and download the ProDrummer and Stormdrum libraries.
If you're not gonna use any of the other libraries though, maybe it's not so worth it!
In that case, I would definitely start with SSD 5.5 free and decide from there whether it's worth it to upgrade or try one of the Toontrack drum libraries instead.
Making EDM? I would definitely consider subscribing to Reason+, it'll change your workflow forever!
Have questions and/or would like me to add another product to my list of best drum VST plugins? Let me know in the comments!
Sources
https://stevenslatedrums.com/ssd5/
https://www.toontrack.com/product/superior-drummer-3/
https://www.toontrack.com/product/ezdrummer-2/
https://www.soundsonline.com/prodrummer
https://www.soundsonline.com/sd2
https://www.soundsonline.com/sd3
https://www.reasonstudios.com/en/reason/instruments/kong
https://www.reasonstudios.com/en/reason/instruments/rytmik-drum-machine
https://www.reasonstudios.com/en/reason/instruments/redrum