It seems that the music licensing industry has been seeing some significant growth in the last few months. Most of us were starting to think that the music industry was finished, but that couldn't be further from the truth. In today's post, we're going to be discussing how to get started with music licensing, so I hope you're ready to start working!
Getting started with music licensing will require you to become capable of producing your own music. There's no way you'll be capable of affording professional studio sessions since you'll need to be putting out albums regularly. That's right, you'll also need to increase your creative output because it's the size of your catalog that'll determine how much you can earn. Producing high-quality "licensable" tracks is essential to getting accepted by music libraries and getting your music placed on television, film, commercials, trailers and video games. I'll be showing you how to get started, so keep reading (if you dare… Just kidding).
The skills you'll need to get started with music licensing
Since we've only just met, I'll need to assume you're just starting out. Perhaps you're already familiar with the art of songwriting/production, but what about mixing and mastering?
Do you know what defines "licensable" music?
If you're anything like me, I essentially needed to forget everything I had been taught in school. I'm not saying it was a waste of time, but the truth is the music industry has changed considerably over the years. Musical virtuosity isn't valued anymore, it's not useful for production companies.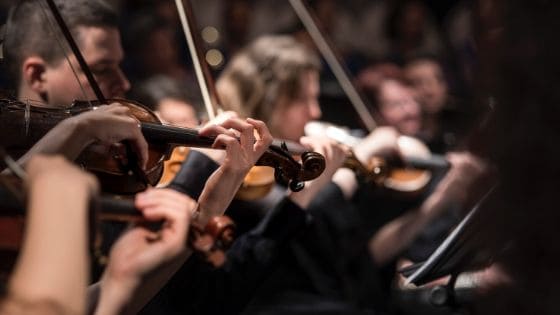 Music producers that can deliver, however, are the unsung heroes of the day (or the all-nighter).
If you were given one day to deliver three "licensable" tracks, would you have time to book studio time? Would you have time to hire musicians to perform each part? Would you have time to get your tracks mixed and mastered?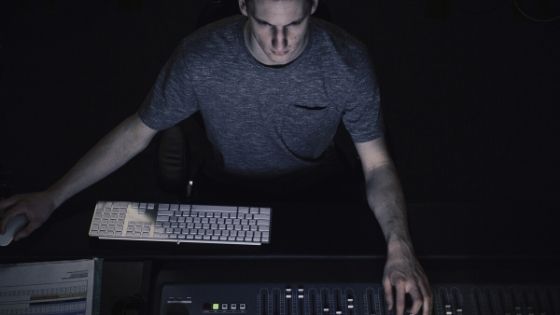 It may sound impossible, but many music producers can accomplish all of these tasks on their own in record time!
So, these are the skills you'll need to master before moving on:
Songwriting
Production
Mixing
Mastering
Decibel Peak is the perfect place to start learning these skills. It's been my biggest priority to learn these for myself, and now I want to share my experience with you.
It's easier said than done, but you'll need to take action if you want to succeed.
The knowledge you'll need to get started with music licensing
I know you're excited to get your music out there working for you. One of the greatest advantages about music licensing is the passive income that it'll generate for you throughout your lifetime (and beyond, seriously).
Before moving forward though, you'll need to understand the industry.
When I first got started with music licensing, the first thing I wanted to learn about was royalties. It's how you'll be making most of your money, but it can take quite some time before it adds up to anything significant. However, you can also make some hefty commissions from what we refer to as "sync fees".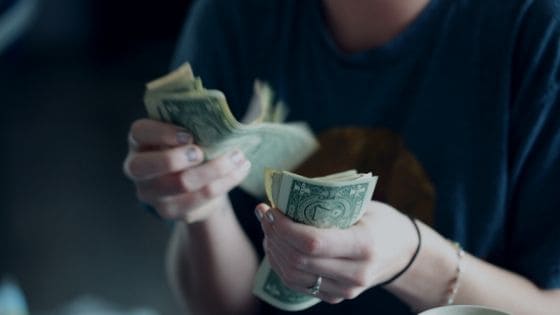 Basically, you can capitalize each time someone purchases licenses to your music.
They're called "sync fees" because the license that you're selling is called the synchronization license. In essence, it allows the buyer to synchronize your music to picture. Another way you can make money is through what we refer to as "consideration fees".
Exclusive music libraries can offer you as little as $50 per track you submit, but this isn't always the case (more on music libraries coming up).
So, these are the terms you'll need to become familiar with:
Royalties
Sync fees
Consideration fees
Blanket fees
That last one is rarely distributed to songwriters, but you should still be aware of its existence. Basically, it's the recurring fee charged to clients by music libraries to use their service. Sometimes, exclusive music libraries may offer you an allowance instead of paying consideration fees.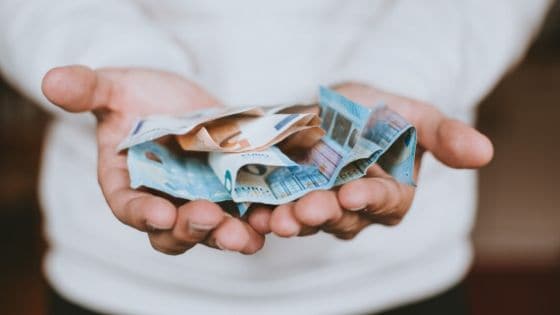 You'll also need to be aware of your rights as songwriters because many may attempt to take advantage of your ignorance (most musicians are, but we're gonna change that).
In the next section, we'll be talking about music libraries and the role they play in regards to your rights and your financial sovereignty.
The position music libraries take in your music licensing career
Before we proceed, you need to be fully aware that I AM NOT A LAWYER. I'm simply providing some general information that everyone has access to (if they would take the time to educate themselves, that is).
I'm going to be summarizing these concepts, but you should also do your own research.
That being said, we need to start by distinguishing exclusive music libraries and non-exclusive music libraries. Simply put, these terms make reference to the agreement you'll be agreeing to (whether you've decided to read it or not). It's of the utmost importance that you find out what type of library you're working with before submitting.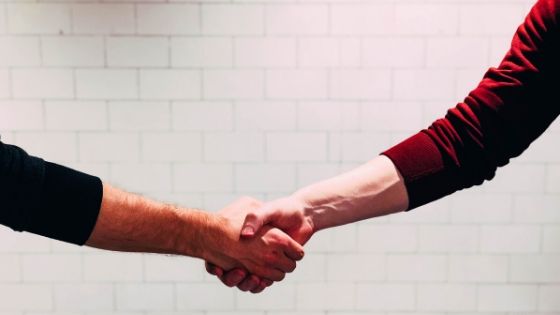 By working with an exclusive library, you agree to transfer your exclusive rights to them.
As shocking as that sounds, it's for your own good. Without these rights, exclusive music libraries would have much more difficulty making decisions on your behalf. It's both the advantage and the disadvantage of working with these entities (not evil entities, good entities).
By working with non-exclusive music libraries, you'll usually keep most of your rights.
The advantage of these types of libraries is the ability to distribute your music to other outlets. For example, you can keep streaming your tracks on streaming services, but that wouldn't be the case if you went exclusive.
Exclusive music libraries can also take considerable portions of your royalties and you'll rarely capitalize on those "sync fees" we mentioned earlier.
So, I made this chart to highlight the significant differences between both:
| | | |
| --- | --- | --- |
| Income Source | Exclusive | Non-Exclusive |
| Royalties | Usually 50/50 | Usually 100% Yours |
| Sync Fees | *Custom Gigs Only | Percentage |
| Consideration Fees | Sometimes | Never |
| Blanket Fees | Rare | Never |
| Copyright | 100% Theirs | 100% Yours |
*Custom gigs are special contracts that your music library may offer you from time to time. If you're part of their "inner circle", you can score some pretty big jobs that can make you THOUSANDS of dollars in upfront "sync fees".
The last thing you'll need to consider is whether you should register your music with your local performance rights organization (PRO).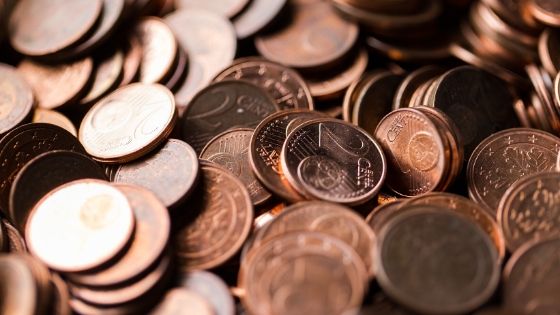 If you aren't familiar with these organizations, their job is to collect royalties on your behalf. Some examples include BMI, ASCAP (United States) and SOCAN (Canada). If you'd like to see your music in exclusive libraries, I would avoid registering your tracks.
However, these non-exclusive libraries WON'T be registering your tracks on your behalf, so it'll be your responsibility to do so.
The best way to get started with music licensing
You're probably which type of music library you should start submitting your music to. The truth is that exclusive music libraries are difficult to get into, so we're going to leave them out for them time being.
If you're just getting started, I believe the best place to start learning about the market is by "testing the waters" with non-exclusive music libraries.
The advantage is that you'll be finding out which of your tracks are generating more sales. As you develop your skills, you'll be getting plenty of feedback from your analytics and adjusting your tracks in consequence. You can eventually move your "best-sellers" to exclusive music libraries and show them the proof that it sells!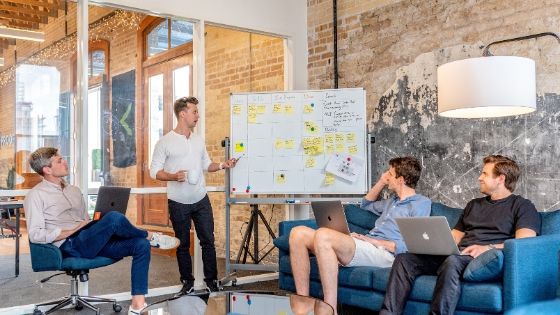 Without bragging too much of course, but I'm sure they'll appreciate your genuine interest in the industry.
However, you'll also need to become an expert at marketing your music using metadata and providing these music libraries with alternate-mixes for each track you make. That's why I believe that going the non-exclusive route at first will truly benefit you in the long run.
Before you ask, metadata is simply the information that is embedded into each track:
Title
Artist
Album
Genre
Description
Alternate-mixes (or alt-mixes, for short) are basically "cutdowns" of each track:
No Vocals/No Leads
Drums and Bass
60 Second
30 Second
15 Second
Sting 1
Sting 2
All of this is MUCH easier than it sounds, but you'll need to develop the habits first. Remember, your music needs to be as useful as possible to the industry. It needs to provide maximum value for your music library's clients!
Once you get the hang of this, everyone will want to work with you.
Getting started with music licensing takes dedication
I'm going to be completely honest with you… It will probably take at least 2 years before you can quit your job and start doing this full-time. I encourage you to prove me wrong, but the truth is you need LOTS of placements to pay the bills.
The secret to music licensing is producing MORE MUSIC!!
My challenge to you is simple. Once you've mastered songwriting, production, mixing and mastering… I need you to finish 100 tracks within one year.
That's my challenge!
Each time you finish a few tracks, you can start uploading them to my favourite non-exclusive library… Pond5. You can read the very detailed blog post I wrote about Pond5 by following this link. It's also the BEST place to start getting your hands dirty and acquiring the experience that'll put you above the rest.
It's very important because I talk about the key characteristics that make for "licensable" tracks.
That being said, I also encourage you to use the resources I've created to get yourself on the right track. You need the right tools for the job and I've discovered exactly what everyone needs to produce professional tracks in the comfort of their own home.
Check out some of the product reviews I've written about my current setup:
It's the best of the best and if you're starting from scratch, you can build something truly magnificent for under $3000.
Does that sound like a lot?
The last thing I want to teach you today is that you need to invest money to make money. People that say you can build your home recording studio with less than $500 aren't doing this professionally. Music licensing is for those who are serious about their music careers.
If I had the courage to invest in my dream, then so can you! I promise you'll get a return on your investment if you're as serious as I was when I learned how to get started with music licensing.
So, what do you think? Let us know in the comments if you have any questions!
It may have sounded impossible at first, but I hope you now realize that growing wealthy with music licensing is more than possible. If you have the determination, you can simply focus on creating the music you love and before you know it, you'll be hearing it on that commercial that also plays! If you've enjoyed learning how to get started with music licensing, I hope you'll consider subscribing to my newsletter. I'll be releasing new content regularly to keep you busy towards achieving your financial sovereignty through songwriting/music production! Thanks for reading, I appreciate your time.