So, you've been growing your personal music catalog for some time… But now what? You've probably considered distributing your music to popular streaming services such as Spotify, but as you may know, it's not possible to sell your music on these platforms. In my opinion, the best place to sell your music online is actually through your own personal website.
Most music producers will benefit the most from selling their music on their own personal websites. It's not necessarily the easiest method though, so I'll also be covering the next best thing, Bandcamp. In the next section, we'll be underlining the advantages and disadvantages of each potential marketplace. However, I truly believe that your website is the best place to sell your music online (even if you have no idea how to do that YET).
Selling your music online: Website vs Bandcamp
Chances are you've probably used Bandcamp to purchase music in the past. It's become quite popular in recent years due to the rise of "independent artists/labels". However, the biggest disadvantage of BandCamp's service is its Fair Trade Music Policy.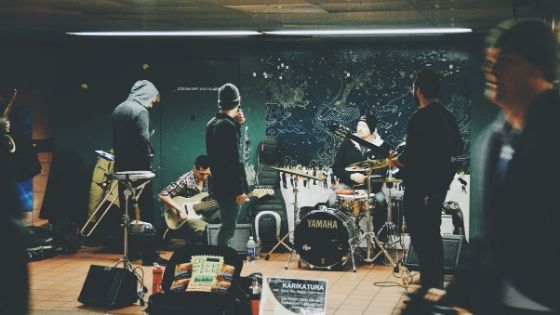 Considering the fact that they do provide hosting, it's understandable that Bandcamp takes its share on YOUR SALES.
Here's what their business model looks like at a glance:
15% on digital products
10% on physical products
4-7% on payment processing
It's actually pretty decent taking into consideration that you'll be saving on…
Your domain name
Hosting your website
In reality though, selling your music on your website can save you THOUSANDS (if not more) in the long run. Everything depends on how much income you'll be generating, of course, but owning your own website has SEVERAL advantages.
Purchasing your domain name and hosting your website can easily cost you less than 50$ per year (it can be higher or lower though). However, we need to understand that websites are like pieces of virtual real estate. They're literally like properties and can become more valuable than most homes!
If you stick around until the end, you'll find out exactly how your website can quickly become your most valuable asset.
Please keep in mind that learning how to create websites has a learning curve though. It's not as difficult as it seems and with my guidance, you may actually have fun doing it.
I'll be teaching how to create websites like decibelpeak.com and like stefanchamberland.com (where I host my music). You'll also learn that there are many ways to monetize your intellectual property. Let's get started, shall we?
Purchasing your domain name and hosting your website
If you already have your domain name registered and web hosting, you can safely skip this section. However, you may want to consider using a new domain name or creating a subdomain.
What's important is that your current and/or future website stays focused on selling your music.
For example, I already own stefanchamberland.com, but I created the subdomain music.stefanchamberland.com exclusively for my catalog. The reason being that WordPress (we'll be covering this very soon) runs optimally when it uses fewer plug-ins.
If this is all new to you, I'll be recommending the easiest way to get started FOR FREE. I personally use Wealthy Affiliate for web hosting and to purchase my domain names. You get 2 free WordPress websites to start, but you'll need to go premium to use your own domain names.
There are certainly more affordable options, but I can't comment on any of them because this is what I've been using and will continue to use. I won't be getting into the details, but you can simply try it for yourself if you're interested.
We need to stay on track, so let's get your domain name and web hosting up and running!
Selling your music online using WordPress
You've probably heard the stories… "WordPress is difficult to work with". There's certainly a learning curve, but it's much simpler than you think. I haven't worked with anything else, so if you're accustomed to SquareSpace, Wix, etc… the process may vary slightly.
The main advantage of WordPress is that it provides maximum freedom (without learning coding).
WordPress is included with all memberships of Wealthy Affiliate and they even teach you how to use it. I'll be breaking down the steps to installing WordPress using Wealthy Affiliate's platform. The methods of installation will certainly be different depending on your web hosting service, but it should be pretty straight-forward.
If you've already been using WordPress, you can safely skip the first two steps.
Register your domain name, create your subdomain OR use one of your free domains

Install WordPress on your chosen domain

Install the WooCommerce plug-in (if you want to sell music on your website)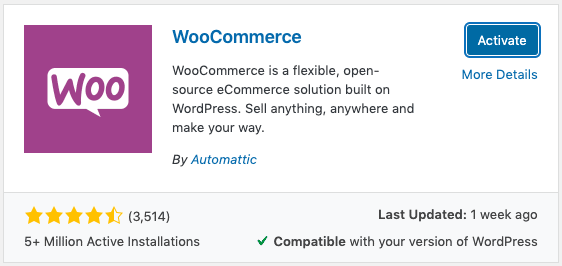 Install the AudioIgniter plug-in (if you want to stream music on your website)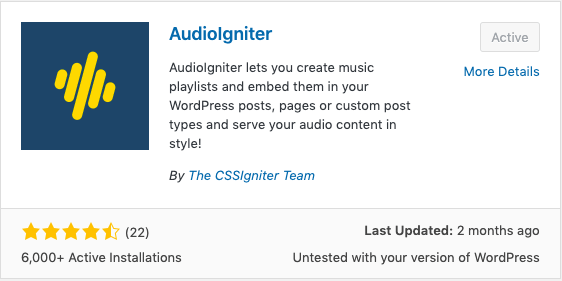 That's pretty much all there is to it! Obviously, we still have quite a bit of setting up to do, but these are the tools we'll be using. AudioIgniter allows us to stream the music we upload and WooCommerce is the all-in-one e-commerce solution for WordPress.
In the following sections, we'll be covering how to set up these two plug-ins.
Selling your music online using WooCommerce
Although services like Bandcamp take care of payment processing, you'll still be paying transaction fees. Unless you've decided to go premium, everything so far has been FREE, so this should be our first expense and ONLY expense.
Every payment processing service charges this basic fee, but Stripe's is much more straight-forward.
I personally use Stripe, but PayPal and Square are viable options as well. It doesn't really matter what you use, but it's essential for receiving payments. We'll need to integrate Stripe into WooCommerce to get your store up and running…

Install the Stripe Gateway plug-in for WooCommerce.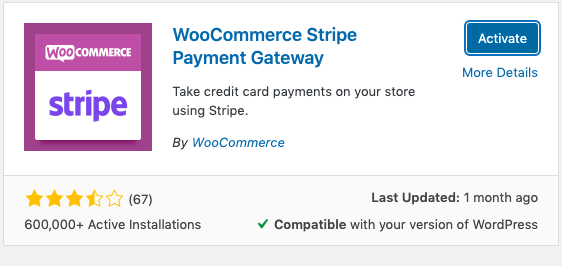 Connect your API keys and your webhooks (both the "test" and "live" endpoints).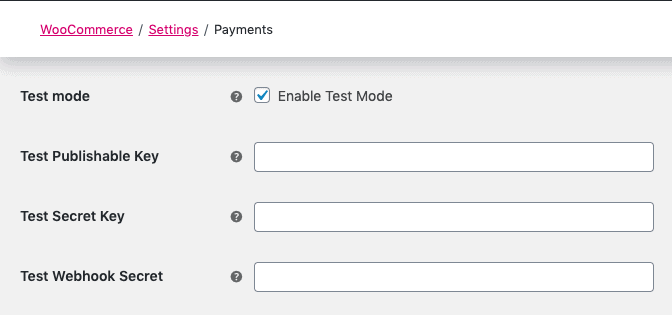 Test everything by sending performing a "test" transaction.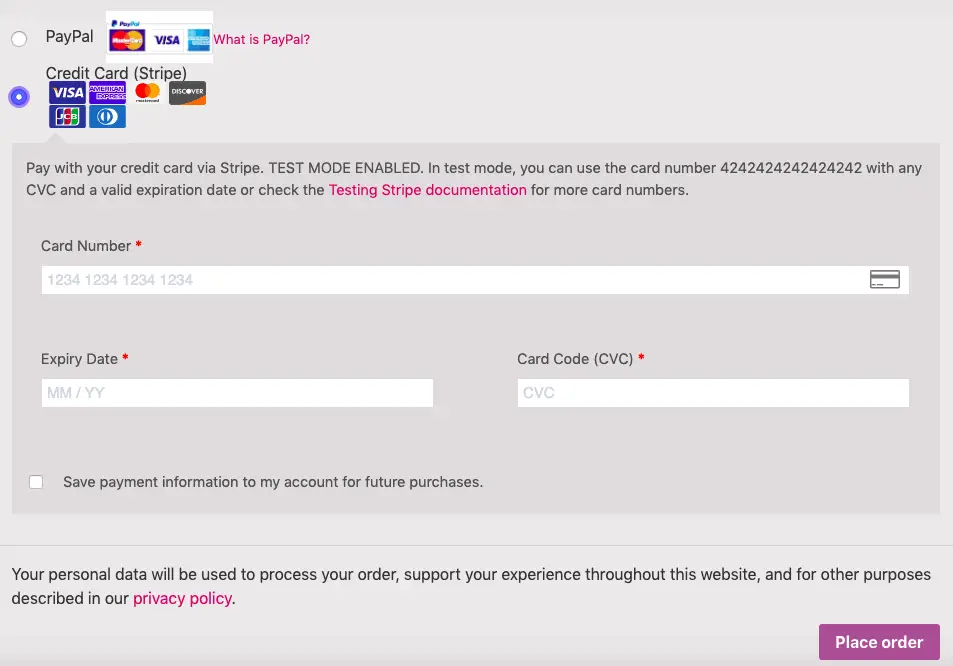 If everything seems to be working, you can safely set your payment processing to "live mode". You'll be ready to accept payments!
It may seem like a lot of work, but I promise you that it'll all be worth it in the end. You'll have complete control over your music marketplace and the knowledge and tools you've gathered so far are PRICELESS.
People pay other people lots of money to set this up for them and you've learned how to do it on your own. Congrats!
Streaming your music online using AudioIgniter (optional)
If you're also planning to stream your music on your website, this section will explain how to set that up. You can always upload it to SoundCloud and embed it onto your website, but I leave that up to you. You can also skip to the next section if you'd rather learn how to design your online store.
One of AudioIgniter's best features is the ability to place your playlists anywhere using "shortcode" (it's very easy to implement, don't panic).
The first thing you'll want to do is start uploading your music using WordPress' media manager. However, I recommend uploading using .mp3 (320 Kbps) and embedding your metadata BEFORE uploading. Simply put, it's safer to upload in this format and metadata is essential for search engine optimization (SEO).
Keep in mind that you can still DELIVER your music in any format. We'll be covering how to deliver your digital products later, so we're only concerned about streaming for the moment.
Create a playlist using AudioIgniter (it can be an album, EP, single, playlist, etc…).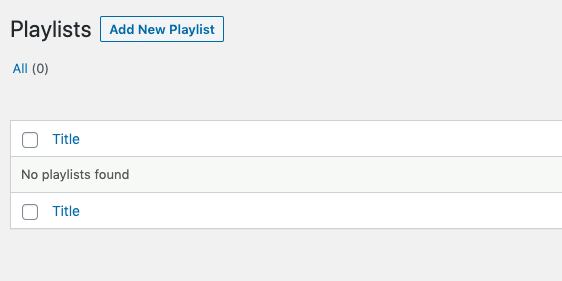 Upload all your files including any album artwork. You can also include links to your product pages or other places where you can buy/stream your music.


Keep track of that "shortcode" at the bottom of the editor. You'll be needing it later.


Once you've created any posts and/or pages, you can begin copy & pasting these "shortcodes" into your content. You can achieve this using the WordPress editor, widgets and/or a theme builder.
I personally use a theme builder known as Elementor to design all my websites (including decibelpeak.com). There's a free version available and I couldn't recommend it enough! It can truly turn your websites into works of art (and NO coding required).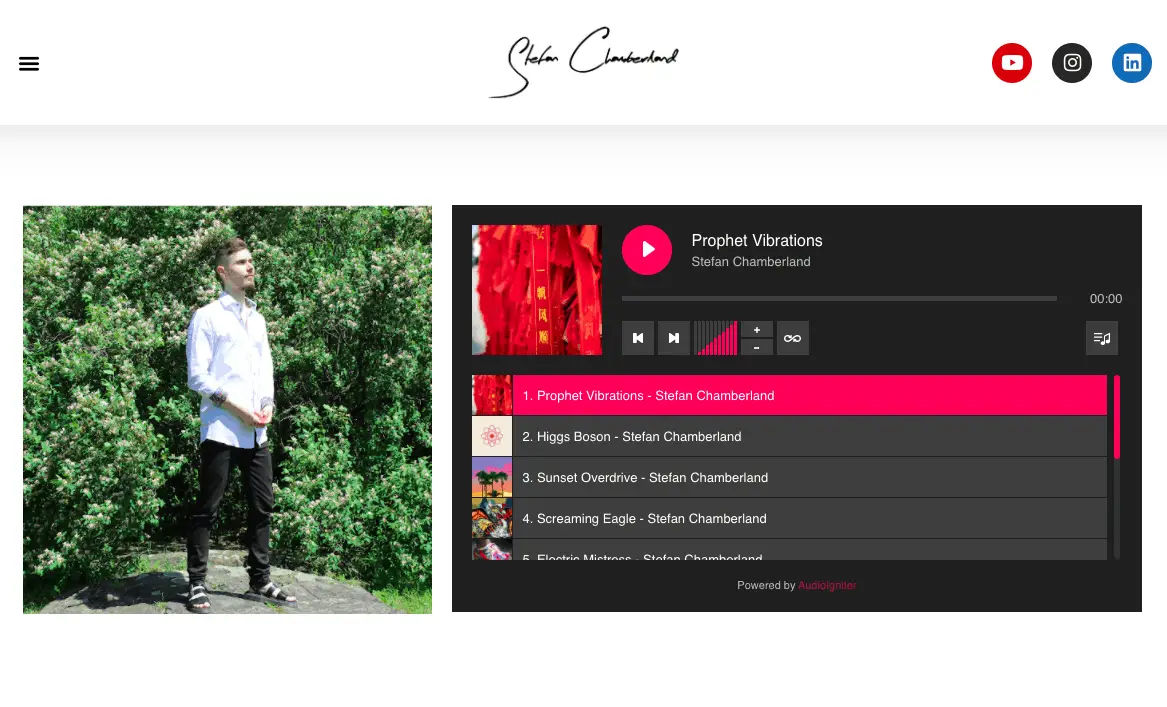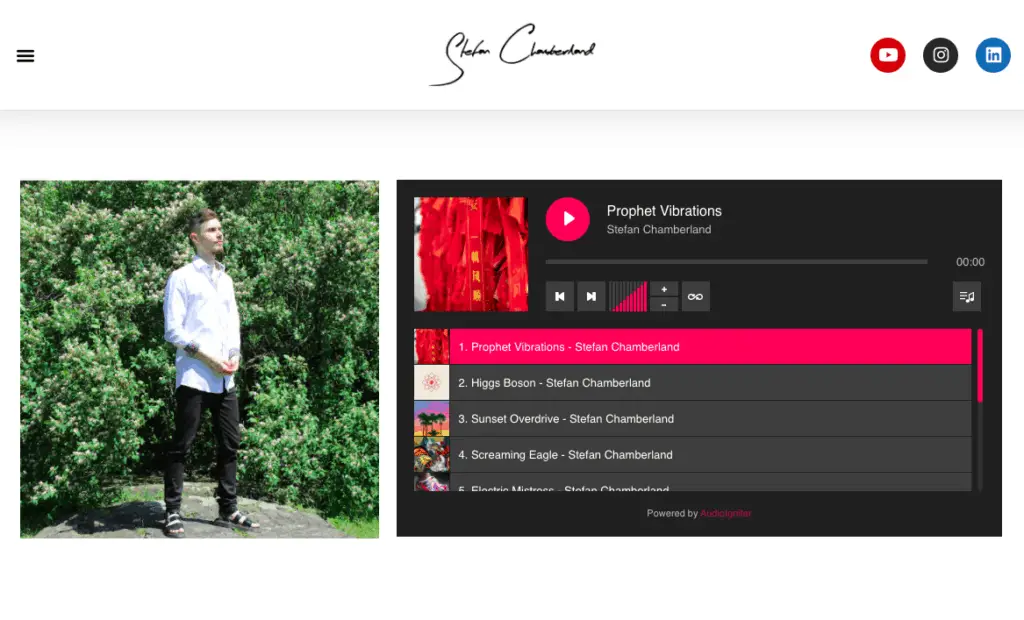 It'll really make designing your online marketplace a joy!
Now you can finally start selling your music online!
As I just finished saying, you can easily go the extra mile and give your website that "edge" using Elementor. However, the last thing you'll really need to do is create some product pages using WooCommerce.
These pages can include images, videos, music and text. Think of them as sales pages for each product you'll be offering (albums, EPs, singles, merch, etc…).
WooCommerce actually takes care of everything else including:
Shop Page
Cart Page
Checkout Page
Account Page
WordPress also comes with its default theme (Twenty Twenty), so you're pretty much set! The last thing we need to discuss is how you'll be delivering your music to your listeners.
The truth is, you can get creative with this last step. You can truly personalize the experience by sending your listeners a personalized email including their download link.
You can just as easily automate the process using auto-responders such as ConvertKit or MailChimp.
WooCommerce can even be configured to automatically provide a download link through each customer's account page.
I encourage you to test your "vending machine" thoroughly before releasing it to the public though. Make sure the money is going where it needs to and make sure everyone is receiving their merchandise!
The best place to sell your music online is your own website
I hope you've enjoyed the experience of taking matters into your own hands by creating your own music marketplace. If you thought Bandcamp was for "independent artists", this takes it to a whole other level!
The best part is that your website can generate LOTS of organic traffic if you play your cards right (SEO is key).
This is why I recommend Wealthy Affiliate since they also provide you with the knowledge. It's much more than web hosting, you'll see! Once you're on the other side, you can even contact me on their platform if ever you need any help setting up.
Lastly, I just want to mention TWO THINGS:
I'm not a lawyer, so I can't give you any legal advice regarding Privacy Policy, Terms and Conditions and taxes.
That being said, I urge you to look into these matters as soon as possible (you need to figure this out before selling).
To get started, you can simply imitate another website's Privacy Policy, Terms and Conditions page and fill in the blanks. In regards to taxes, it varies from country to country and if you're a registered business or not.
That being said, we're all done here and you're ready to start selling your music online! If there's anything you need to get clarified, please leave me a comment and I'll get back to you as soon as possible!