---
Back in the day, I had put a lot of research into finding the best headphones for a recording studio. As a teenager, I didn't have much money, so this also meant they needed to be affordable.
I've been using my Sennheiser HD280 Pro since I was 16 years old and they still continue to serve me to this day. They have an amazingly "flat" frequency response, but that'll take some getting used to. Many people have complained that the HD280 Pro has a weak bass-response, however, I believe it's everything else that has more bass. Either way, you'll need to make some accommodations while mixing and mastering, but once you learn to work with them, you'll be pleased with the results.
An overview of the Sennheiser HD280 Pro
Did you know that your Sennheiser HD 280 Pros are made in Ireland? That's right, Sennheiser is another one of those companies who hold back on outsourcing every single production line, so these are built to last.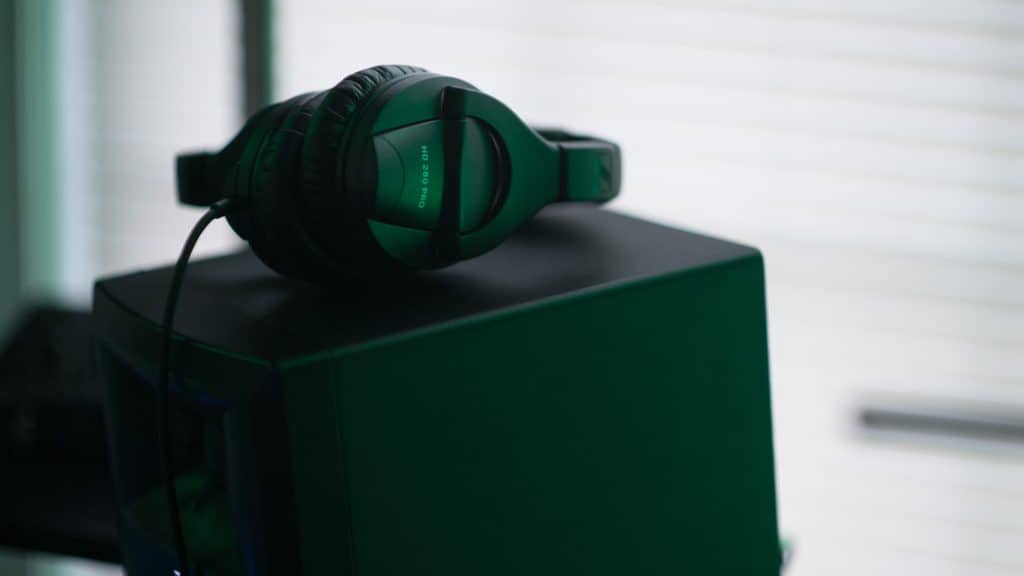 These headphones are actually marketed to DJs because of the fact that you can swivel the ear cups if you'd rather only use one (great for transcribing!). The collapsible design also makes these incredibly compact for travelling and their ruggedness makes them roadworthy.
The noise isolation is great since the ear cups really surround your entire ear rather than just the top. The frequency response ranges from 8 Hz to 25 kHz, but everyone knows that humans can only hear up to 20 kHz!
I personally find the HD 280 Pros to be incredibly comfortable for long periods of time, but some people have complained (I have a big head, maybe they have small heads?).
The best headphones for home recording
Enough rambling about studio monitors, let's get into the components that make for a good pair of studio headphones. The most important characteristic of headphones fit for a recording studio is the "flat" frequency response.
What this means in layman's terms is that there are no particular frequencies that are boosted (like bass for example). A lot of commercial headphones boost bass because it sells more headphones for some reason, so don't use these.
Technically, a completely "flat" frequency-response is impossible, but good headphones like the Sennheiser HD 280 Pros get as close to it as possible. Some people have told me that the bass sounds "weak", but this is simply because they are used to headphones with TOO MUCH bass.
The HD 280 Pros are perfect in my opinion, I find they actually have a really well-defined bottom end; more clarity in other words.
The most affordable headphones for a recording studio
The only reason I was able to afford the Sennheiser HD 280 Pros when I first started out (I was still in high school) was due to their affordability. I remember getting them on boxing day and it was my mother's present to me (late Christmas present).
I still use them to this day and have not bought another pair because they are just that great. However, I have compared them with other headphones that some of my comrades have owned, so I will most likely discuss those in another review.
Keep in mind that professional headphones usually exceed 500$ and they that they literally have sections in pro audio stores dedicated to trying headphones.
There aren't many affordable options when it comes to good studio headphones, so consider the Sennheiser HD 280 Pros.
Are the Sennheiser HD280 Pro right for you?
If you've been looking for a reliable pair of studio headphones, the Sennheiser HD280 Pro will exceed your expectations. What you need to keep in mind, however, is that the bass-response is quite different from similar headphones.
Once you've grown accustomed to how they operate, you'll hear why I consider them the best headphones for a recording studio.
Pros
"Flat" frequency response
Around the ear design for maximum isolation
Padding and audio cord are replaceable
⅛" adapter included
Made in Ireland
Cons
No carrying case included
Bass-response takes some getting used to
Your first pair of professional studio headphones
If the Sennheiser HD 280 Pros were good enough to be my first professional headphones, they'll be good enough for you as well. As I mentioned, I still use them to this day because I can't get enough of their rich, balanced sound.
I've never seen headphones that were as flexible as these, they can literally be transformed to accommodate your needs, especially if you are a DJ. I use the swivelling ear cups to transcribe music without needing to take off my headphones.
These things are seriously built to last and you could replace a number of parts such as the padding on the ear cups and the audio cord. I guarantee you that you will not find better headphones at such an affordable price.
Regardless of the headphones you currently use or choose to use, let me know in the comments. I'm always looking for new products to try out!