How would you even find out about the unauthorized use of your music on YouTube? Every minute, YouTube processes over 300 minutes of video content, so it'd be physically impossible for you to scan through all that material. Most users of the platform are aware that using music without authorization can lead to potential legal issues, but it hasn't stopped some from getting away with it. However, by learning how to monetize your music on YouTube, you'll be protecting your intellectual property and leveraging the situation to your advantage.
Monetizing your music on YouTube is much easier than you think. However, there are several digital service providers that offer the ability to monetize your music using YouTube Content ID. In this definitive guide, I've included some of the most popular options currently available, but be warned… I don't recommend all of these services. After reading, you'll hopefully have gathered all the information you need to make an excellent decision for your music career.
How to monetize your music using YouTube Content ID
If you've never heard of YouTube Content ID, it's essentially Google's patented digital fingerprinting system. Content ID is used to identify intellectual property so that copyright owners can receive royalties from advertising and subscription revenue.
On user-generated content (UGC) platforms like YouTube, this technology is used to verify that copyrighted music is being used appropriately.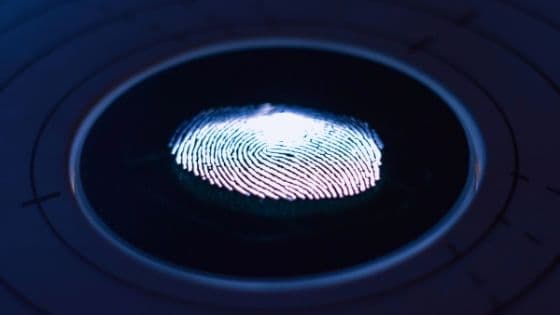 If you've ever uploaded content to YouTube, then you may have experienced what we refer to as a "flagged" video. Whether it was a cover song, live event, DJ playlist or even your own song, you may have received one of these copyright claims.
Most of the time though, it's nothing to worry about because the rightful copyright owner (if any) usually has the right to monetize that video.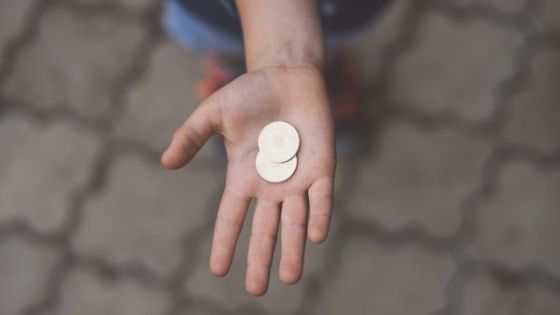 Copyright owners also have the right to remove the video altogether, but this doesn't usually happen very often. In essence, you lose the privilege to monetize your video and the copyright owner receives all royalties generated from your video.
If you've acquired the appropriate license, however, you should always make sure the copyright owner (which may be you) "whitelists" that specific video URL.
It's pretty revolutionary, to say the least, but we need to get you signed up ASAP! I wouldn't hold this off for too long because once you've got music out there, it can be claimed by someone else. As long as they've got the audio file, they can upload it to one of these databases and start monetizing YOUR music.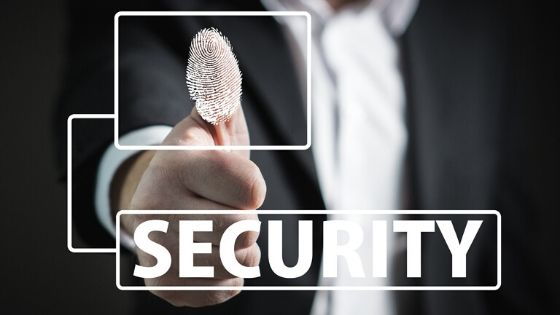 It's not legal, obviously, but it's not unheard of… 
The only way you could find out if someone was doing this is if you started monetizing your music on YouTube. It's impossible to have more than one database claiming your music at once, so there would be a conflict.
YouTube usually holds any royalties in an Escrow account until such conflicts are resolved.
As the copyright owner, you would clearly emerge as the rightful owner. However, it's better to act as quickly as possible (as soon as your music is released) to avoid any unnecessary stressful situations.
Now, let's find out if your music is eligible to be monetized on YouTube.
Are you eligible to monetize your music on YouTube?
The first question you should ask yourself before uploading any assets to one of these databases is if they're eligible to be monetized. It may surprise you how strict these guidelines may seem, especially for certain music producers, but you need to know this beforehand.
You'll finally understand why I wrote an entire blog post about using loops in your music.
That's right, it seems like using loops commercially is becoming increasingly difficult. However, it seems like these databases aren't necessarily ruling them out altogether.
Let me explain! 
To quote Identifyy's FAQ page, you can't use "recordings that contain audio made for FREE from GarageBand, Logic, Fruity Loops, Ableton and other digital audio workstations (DAWs)". I'm using Identifyy as an example because they provide the most clarity on this process.
All these platforms use the same Content ID system, so their procedure will be identical. It's also very clear why loops may become an issue…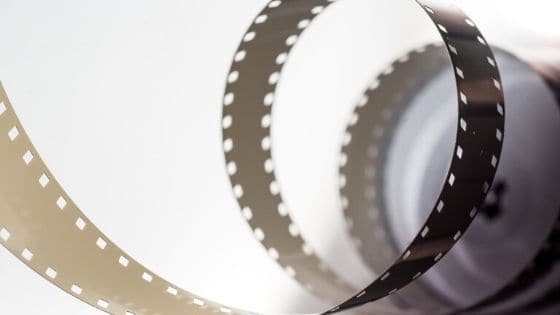 It'd be difficult for the algorithm to distinguish your track from someone else's if you were using the same memorable loop. Identifyy even specifies not to upload tracks that include "sound effect, sound beds, production loops and production beats".
What this basically means is that even paid loops CAN'T be used (Splice, Prime Loops, etc…).
However, if you read my blog post you'll notice that I make the distinction between percussion loops (which can sound pretty generic) and memorable melodic loops (which can "make" a track). In other words, using percussion loops that don't constitute the foundation of a track like hi-hat toppers, shakers, etc… Can probably pass through the cracks.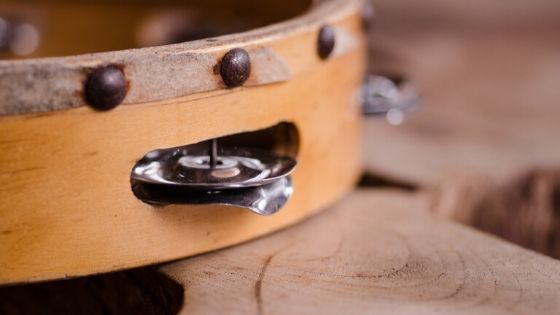 If you feel especially targeted by this, I highly recommend reading the blog post (sorry, it's important).
It's even more important because these digital fingerprinting databases will soon reach the TV/Film industry. This industry still relies on "cue cards" to distribute royalties, but soon it'll be impossible to get away with using the same loops as someone else.
I won't go any further into this topic, but keep in the back of your mind before proceeding, okay?
Some other things you may need to watch out for:
Non-exclusive content (an instrumental you licensed from the rightful copyright owner and added lyrics to, for example)
Content with an open/free license (Creative Commons, for example)
Public domain works (an interpretation of one of Beethoven's sonatas, for example)
Alternate versions (re-mix, remaster, etc…)
Cover songs (even if you have the license, the royalties don't belong to you)
Basically, anything that isn't 100% original. Make sure it sounds original too!
Now that we got that out of the way, the last thing we'll need to consider is if digital fingerprinting can cause you any issues down the road.
Why wouldn't you want to monetize your music on YouTube?
You may be wondering why monetizing your music using Content ID would ever be considered inappropriate. However, you'll need to be especially careful if you ever intend to start selling licenses to your music.
Digital rights management services are really for those in it for the long-run (and that aren't planning to license their music).
For starters, it can take 1-2 months for most copyright claims to start appearing. Content ID needs to search through every single YouTube video ever created before and after your registration. It may be digitized, but this kind of process still requires time.
Because of this, certain databases will actually refuse to have your music removed unless its rights are transferred and/or lost.
For those of us selling licenses to our music on marketplaces like Pond5, using Content ID can actually have your account terminated. It's against their License Agreement to have these tracks registered with digital rights management services (like the ones we'll be covering).
Why would this become an issue?
It's simple… Do you remember the copyright claims we talked about in the first section? To avoid this from happening, music libraries like Pond5 would need to contact you after each sale to "whitelist" the buyer's YouTube channel. If not, the people purchasing licenses for your music would become aggravated very quickly.
Imagine purchasing the appropriate license for something and getting scolded either way…
I understand you may still want to protect your intellectual property from people who HAVEN'T purchased the appropriate licenses, so there's an alternative!
If you'd rather play it safe, you can upload your music to TuneSat.
Unlike typical digital rights management services, TuneSat simply tracks your copyrights on television and the internet. They provide the proof you need to make the claims yourself with your PRO if you ever notice any unauthorized use of your music.
It's free for up to 50 songs, so you have nothing to lose by trying it out!
The only downside is you'll have to monitor the reports yourself and be aware of who actually has the right to use your music. It's obviously less convenient for you, but it's better than nothing if you're licensing your music to others.
If this doesn't (or won't ever) apply to you, then you can start considering one the four options we'll be covering.
Monetizing your music on YouTube using RouteNote
RouteNote is by far one of my favourite freemium music distribution services. I covered them in a previous blog post on the subject, but did you know that they can also monetize your music on YouTube? They actually have a direct relationship with YouTube.
If you're already familiar with their business model, then you know that they'll keep 15% of your royalties for administrative fees.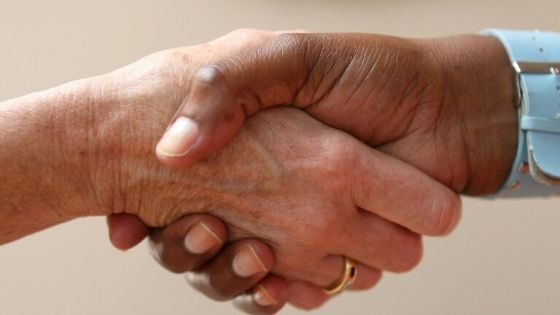 The YouTube monetization feature works the same and is also available on their free plan. However, you can upgrade to RouteNote's premium plan at any point for $9.99/yr plus the additional upfront cost for each release ($10 for singles, $20 for EPs, $30 for albums and $45 for extended albums).
You'll then be keeping 100% of your royalties if you feel going premium is worth your while.
The only thing that worried me when I was researching them was the number of bad reviews on TrustPilot. However, pay close attention to the syntax and content of these reviews. They're clearly fake and/or have been written by people who have difficulty writing simple English.
The 2 good reviews (at time of writing) are very well-written and serve as much more credible sources. People who actually took the time to write more than a few misspelled words, that is.
I would've cited more sources, but it's difficult to find honest reviews nowadays. If you're willing to filter out the "garbage", sites like TrustPilot can give you a pretty good idea. You can even check out the reviews on RouteNote's Facebook page for more proof that they're legitimate.
I don't think they're perfect, but they're certainly one of the best free options out there.
Some of the complaints that I sympathize with is the slow speed and the $50 payout threshold (that's fine with me though). It can take from 3-4 weeks just to get your music delivered and that doesn't count the time it takes for those platforms to start streaming your music.
The $50 payout isn't that big of a deal, you can't really pay rent with anything less (or more). They also payout every 45 days.
So, my final verdict on RouteNote is that it's perfect for those looking for one of the best all-in-one solutions out there. If you simply want to get your music distributed on all major platforms and protect/monetize your music on YouTube, you've found your match!
If you ever start earning any significant royalties, you can always go premium.
Monetizing your music on YoutTube using AdRev
If you're looking to monetize your music on YouTube, you've most likely heard of AdRev. They're one of the most popular Content ID management databases and with good reason. Apparently, they even offer music distribution!
What distinguishes AdRev from the rest right from the start is the fact that you NEED to directly email them in order to register.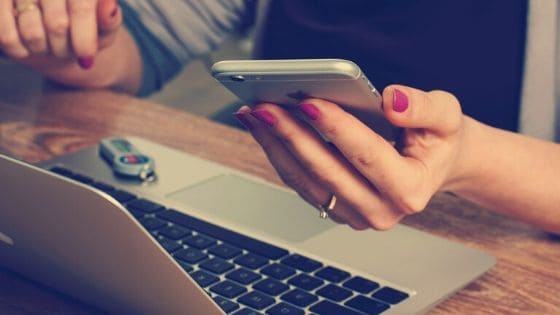 There isn't much information available on their website or anywhere else on the internet regarding pricing. I actually emailed them to find out, but I'm not at liberty to disclose that information (this is why you won't find anything on the web).
Just know that they'll take a percentage of your royalties and that they seem to deal exclusively with larger catalogs (200+ copyrights).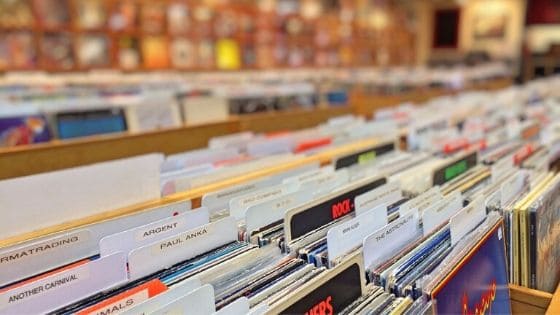 Music producers such as myself who prioritize selling licenses to our music would be much better off with RouteNote. However, if you don't license your music, you may eventually want to consider AdRev.
If you're really serious about YouTube monetization, AdRev is one of the best options out there. They've been around for over 3 years which makes them one of the oldest in the industry.
I'm also basing myself on an honest review written by this gentleman. You'll notice that his story heeds the same warnings I did at the beginning of this guide; register your music ASAP.
They're also more extensive in their outreach than most other databases as it seems. You'll be capable of monetizing your music on other UGC platforms like Facebook and Instagram which are currently starting to roll-out their own Content ID system.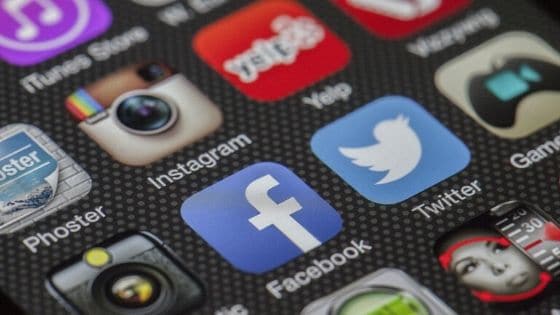 However, keep in mind that other databases also work with Facebook and Instagram.
So, I recommend reaching out to AdRev personally if you're interested in partnering up with them. Having a direct line of communication with them is probably their most significant advantage. However, it seems like they deal mostly with publishing companies and/or production companies so if you have less than 200 tracks in your catalog, they may not be right for you.
You can check them out by following this link.
Monetizing your music on YouTube using DistroKid
There's a lot of controversies when it comes to DistroKid's "YouTube Money" feature. Instead of working directly with YouTube, they've partnered up with another company known as Audiam. Basically, it seems like there were significant issues with Audiam registering songs which resulted in lost royalties.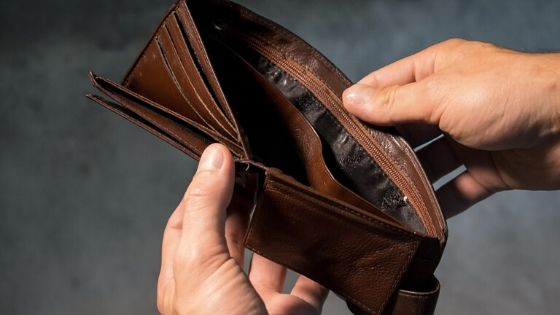 Just to be clear, this isn't intended to bash DistroKid's music distribution service.
I personally use DistroKid and have been satisfied with their service so far. It's the most affordable service if you release many projects throughout the year and it's very quick!
However, we're focusing on one of their "upsells" known as "YouTube Money".
You'll need to purchase it as an add-on for each release and it'll cost $4.95/yr + 20% of your royalties from YouTube. In retrospect, RouteNote only takes 15% and that's on the FREE plan. Unlike DistroKid, RouteNote also has a direct relationship with YouTube.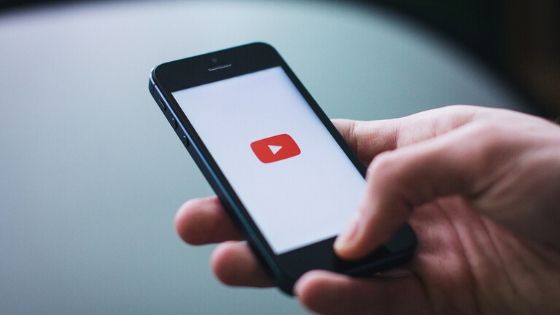 To add even more fuel to the fire, you can read several complaints from DistroKid's users on this thread from Reddit.
Apparently they had even discontinued the "YouTube Money" feature altogether back in 2019, but I still have access to it. Is it back? I don't know, but I wouldn't risk it either way. I'm completely satisfied with DistroKid, but their add-ons aren't worth it in my opinion (especially not this one).
If you're already with DistroKid like I am, you can consider creating an account with RouteNote just for the tracks you'd like to monetize on YouTube.
However, that can be complicated if your entire catalog is already on DistroKid…
You can also consider the next and final option we'll be covering as it's similar to AdRev in many ways, but much more accessible.
So, the bottom line is that DistroKid is perfect for my personal music distribution needs. It's quick, cost-effective and allows me to get a few of my tracks out there. In comparison, RouteNote can be much more appealing in the long run though, but they're very slow (typically 3-4 weeks). You can start with RouteNote and if you're already with DistroKid, you can potentially use both.
The next option may provide you with the alternative option you're looking for though.
Monetizing your music on YouTube using Identifyy
The last option we'll be covering is Identifyy (powered by HAAWK) which is dedicated to policing, licensing, administering, monetizing and collecting royalties from advertising and subscription revenue. However, there's a lot of controversy related to their terms of operation.
One thing to know about Identifyy is that they are certified by YouTube to use Content ID.
Identifyy's business model is simple; they keep 30% of your royalties and the rest is completely free-to-use. It's attractive for those who simply want to start monetizing their music on YouTube, but I would wait before uploading anything to their website.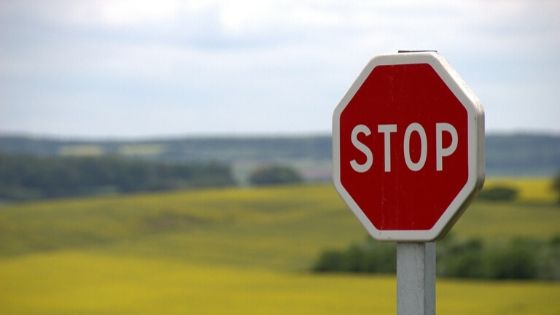 Start by reading the complaints on the Better Business Bureau (BBB) website.
What all of these complaints have in common is the inability to withdraw their music from Identiffy's database. It could be something as simple as wanting to switch over to a different database but remember, I did say that digital fingerprinting was a long-term plan.
However, the complaints seemed to point out contradictions to what their terms of use stated. It seems like unusual behaviour from a company who represents over 75,000 independent artists. However, it's difficult to find any decent information on this company since they're relatively new.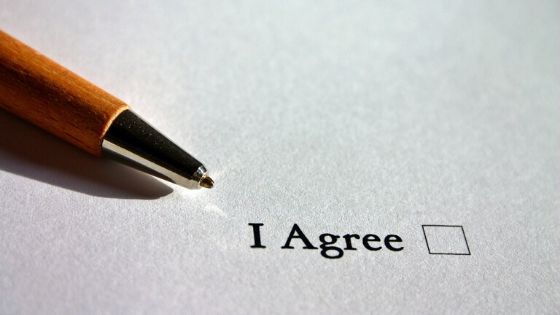 Some folks love the service and others hate it… 
I was curious so I decided to contact them myself! They got back to me within a few days and provided an excellent explanation.
First of all, it's clearly stated in their terms of use that you cannot withdraw your music unless the rights have been transferred and/or lost. This is why I urged you to wait before uploading. Make sure that this is really what you want because there's no going back.
I never got an answer pertaining to the complaints though (these users had in fact transferred their rights and claimed to have not had their music removed from Identifyy's database).
Perhaps these users had not fulfilled the EXACT requirements and/or procedures. Just make sure YOU read their terms of use properly and you shouldn't have any issues.
If you're still worried, ask them questions and see what they answer you.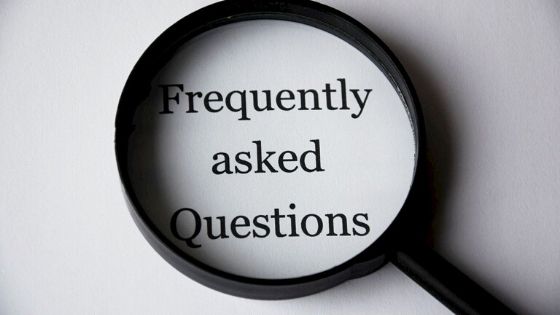 So, it seems like I sold this one kind of short, but it's still one of the best options especially if you're already using DistroKid. If I had to choose between Distrokid's "YouTube Money" feature or Identifyy, I'd choose Identifyy. However, 30% of your royalties is double what RouteNote would be taking so if you're not in a rush, I still believe RouteNote is the best option.
If not, then you can always contact AdRev to see if they'll work with you.
The best way to monetize your music on YouTube
I know, it's A LOT of information to digest in one sitting. When it comes to your music career, however, you need to take the time to do your research so you can make an excellent decision. In this case, most of the research has already been done for you!
In my opinion though, the best way to monetize your music on YouTube (especially if you're just starting out) is to use RouteNote.
Of course, there are other more expensive alternatives like TuneCore that provide an all-in-one solution, but the moral of the story is that nothing is perfect. However, if you've got a large music catalog and really want the best, I would seriously consider contacting AdRev.
There's no one out there that has a reputation as solid as AdRev!
Another thing I want to point out before leaving you is that you should ALWAYS read the terms and conditions before uploading any music. It doesn't matter what you read on forums and other websites because most people don't actually read this stuff.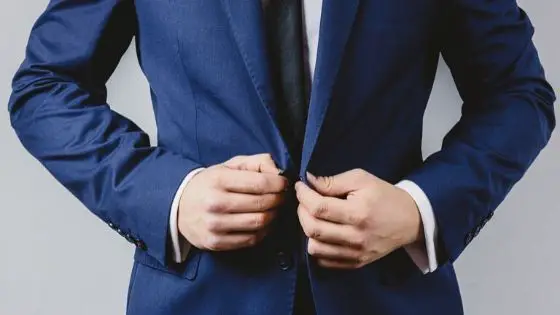 If you don't have the time, then hire a lawyer to do it for you! Speaking of which, I'm NOT a lawyer so you shouldn't rely on my judgment for legal advice. I simply provide general advice and information that is available to all.
The last thing you need to make sure you've done is to register your music with your local performing rights organization (PRO). I'm Canadian, so I use SOCAN. If you're in the United States (or anywhere else really), you can register them with BMI, ASCAP or SESAC.
Other than that, I'll let you sleep on it. Take your time and pick the best option, but act quickly before someone else does!
If you've come across any other options that you feel should be included, feel free to leave them in the comments. I hope you've enjoyed learning how to monetize your music on YouTube and if you've found this definitive guide valuable, please consider sharing it with another musician. Remember to subscribe to my newsletter if you want to see more content like this delivered to your inbox weekly. As usual, thanks for reading!