When I first started researching music distribution services, I remember that Amuse (amuse.io) appeared to be the most promising. It was the only FREE music distribution service that allowed its users to keep 100% of their royalties. However, I recently stopped using it and started using DistroKid instead. Did I make the right decision? Is Amuse better than DistroKid? Let's find out!
At the surface, it seemed like Amuse was perfect, but I quickly began to see the flaws. You really do get what you pay for (or don't pay for) when it comes to music distribution. Getting your music delivered to stores takes approximately 3-4 weeks with Amuse and the worst part… You can only upload ONE release at a time. Of course, this isn't an issue if you're planning to release one album per year, but it wasn't the case for me. I released six singles this month and it would've never been possible without DistroKid.
Is DistroKid any good?
I remember having my doubts about DistroKid at the beginning. Once I found out that there were music distribution services offered for free, I wondered why anyone would even consider paying for one.
After lots of trial and error, I finally realized why these paid services didn't go out of business…
Out of all the paid services though, DistroKid has proved itself to be the most affordable. It allows its users to upload unlimited releases while only paying a considerably small yearly fee.
Other music distributors can sometimes charge an upfront yearly/monthly fee PLUS recurring (or one time) fees for each release.
That can start to add up very quickly if you release music relatively often.
By doing some research though, you'll find good things and bad things about DistroKid. I thought I'd clear some of that confusion up considering I actually use the platform. The majority of the complaints are about DistroKid's "upselling" tendencies.
Yes, it's true that DistroKid's basic "Musician" plan can be restricting to most, but few people are even aware that they have other plans.
I'll be talking more about what the other plans have to offer later on, but just keep in mind that these "cutbacks" are actually what makes DistroKid so great! I'm personally completely fine without certain features.
If I ever needed them, I would simply upgrade to the slightly more expensive "Musician Plus" plan.
What most people don't realize is that it's still the least expensive option on the market. It only becomes unreasonable if you decide to go with the "Label" plan.
The "Musician Plus/Label" plan are identical except for the number of artists/bands that you can use.
You could even split this plan with at least 5 of your colleagues and it'd cost even less than the basic "Musician" plan. Good idea, right?
If you want more an in-depth review of DistroKid, you can check mine out.
Is Amuse a good distributor?
To find the answer to this question, we first need to understand what it's all about. The truth is that Amuse is actually a record label in disguise (they're pretty transparent about that though).
Basically, they use their free music distribution service to find new talent.
In other words, this company can afford to offer this service free of charge because they make their money from managing artists. You can potentially become one of those artists too by demonstrating your potential on these streaming platforms.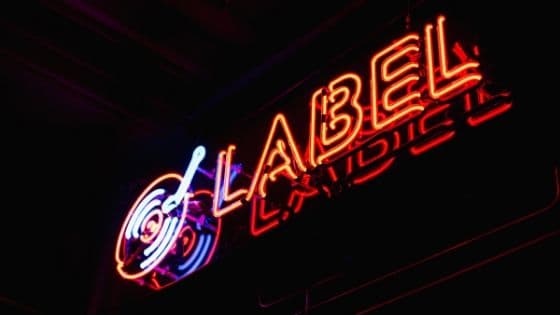 However, if you're ever presented with this "record deal", keep in mind that you'll then be splitting your royalties 50/50 with Amuse.
In return, they'll work with you to generate even more income by pitching your music to playlists, promoting your music and financing your projects. Apparently, they can even pay you an advance on your royalties by predicting the amount you'll be receiving.
Personally, that last one seems risky, but it's still interesting nonetheless.
Getting back to the original question though, I hope that you can see why Amuse is in fact an excellent distributor. Back in the day, signing with record labels was the only way to get your music distributed. Amuse may be free-to-use, but they do have some legitimate artists on their roster counting on them.
It has an excellent reputation in that regard and I'm sure the team intends on keeping it that way.
So, why did I decide to stop using their service?
Amuse (Free) vs DistroKid
Before moving on, you need to be aware that Amuse has recently started offering Amuse Pro. It's the premium version of their service, but we'll be looking at that in the next section if you're interested in comparing the two.
For now, we're comparing the freemium version of Amuse with DistroKid's basic plan.
| | | |
| --- | --- | --- |
| Features | Amuse (Free) | DistroKid (Musician) |
| Unlimited songs | YES | YES |
| Unlimited lyrics | N/A | YES |
| Spotify verified | N/A | YES |
| # of artists | 1 | 1 |
| # of stores | 7 | 150+ |
| Royalties | 100% | 100% |
| Release Time | 3-4 weeks | 1-7 days |
| Daily sales stats | YES | NO |
| Custom label name | YES | NO |
As I mentioned in the introduction, the biggest problem with Amuse was the inability to upload more than one release at a time. For someone like me who releases mostly singles (and quite regularly), this was simply terrible.
Since it takes 3-4 weeks just to get one release out there, you can understand my frustration.
I found it odd that they didn't mention this "rule" anywhere on their website. The only way to find out is by attempting to upload more than one release before the other one gets releases. I can't confirm whether or not using their premium plan would change that because they don't state it on their pricing page.
Perhaps they'll eventually change this, but this is the main reason for my transition to DistroKid.
After my first release, everything else I uploaded had been delivered to stores within 3 business days. It was like night and day compared to Amuse. I was able to upload as many tracks as I wanted at one time which is how I managed to get six songs distributed in the span of two weeks.
In brief, I'm very satisfied with DistroKid and its music distribution service.
I'm not saying that the service is perfect, but it's great if you're looking for something incredibly affordable. DistroKid is currently the most affordable paid music distribution service, but what's the catch?
It's simple, they've simply removed a lot of non-essential features from the basic plan (non-essential for my personal needs).
However, most of the negative feedback you hear about DistroKid is about this exact thing.
Some of these features are actually essential for most artists:
Daily sales statistics
Customizable label name
Customizable release date
Customizable pre order date
Customizable iTunes pricing
These features are available with DistroKid's other plans (Musician Plus/Label) and they're still relatively affordable in my opinion.
However, I like the fact that I can save money on features I don't really need. The fact that DistroKid provides these flexible options is remarkable.
Now, let's get back to Amuse by looking at their premium plan instead. Is Amuse Pro better than DistroKid? Let's find out!
Amuse (Pro) vs DistroKid
The premium plan offered by Amuse is more expensive yearly than two out of three plans offered by DistroKid. If that's the case, then the service must provide more value than its competitor, right?
I haven't personally used it, but from my experience with the free plan and what information I could gather, it doesn't seem like it.
| | | |
| --- | --- | --- |
| Features | Amuse (Pro) | DistroKid (Musician Plus/Label) |
| Unlimited songs | YES | YES |
| Unlimited lyrics | N/A | YES |
| Spotify verified | N/A | YES |
| # of artists/bands | Unlimited | 2/5-100 |
| # stores | 14 | 150+ |
| Royalties | 100% | 100% |
| Royalty Splits | YES | YES |
| Release time | 2 weeks | 1-7 days |
| Daily sales stats | YES | YES |
| Custom label name | YES | YES |
| Custom release date | YES | YES |
| Custom pre order date | N/A | YES |
| Custom iTunes pricing | N/A | YES |
| YouTube Content ID | YES | Extra |
| Shazam | YES | Extra |
From what I can tell, the only two significant upgrades would be the faster release speed and the YouTube Content ID feature. However, the release speed is still mediocre in my opinion as they claim to have reduced it only by half (2 weeks).
Considering the price you'll be paying, I expected much better.
Another advantage is that you can split royalty payments on the premium plan. Just so you know though, DistroKid offers this on all their plans.
Amuse also offers Instagram monetization on this plan, but I'm not counting it since DistroKid offers both Facebook and Instagram monetization by default. However, there's an additional charge for YouTube Content ID with DistroKid (and I don't recommend it at all).
They'll charge you $4.95/yr + 20% of your royalties for their "YouTube Money" feature.
Let's face it, DistroKid has acquired a bad reputation for their constant "upsells" and their useless add-ons (YouTube Money, Store Maximizer and Leave a Legacy). With that aside though, they clearly provide much more value even with their basic plan (Musician).
If you want to monetize your music with Content ID, I recommend checking out Identifyy.
Alternatively, you can even check out another free music distribution service known as RouteNote. I recommend it if you're looking for something that falls between Amuse and DistroKid. They provide YouTube Content ID on their free plan as well, but they take 15% of your royalties if you're not on their premium plan (which is completely reasonable).
So, the bottom line is that DistroKid provides much more value than Amuse (Free) and Amuse (Pro). In terms of quality of service, they both get the job done but DistroKid is MUCH faster. I think it's completely worth the small yearly fee, but only if you release lots of music.
Amuse is still an excellent option for artists who release music less frequently.
Amuse is NOT better than DistroKid
Considering how difficult it used to be (impossible, even) to get your music distributed, DistroKid provides an excellent value for your money. I enjoy making investments for my music career, but to be completely honest, this service is probably my smallest expense.
Amuse (Free) is great if you're just "testing the waters", but it's not for those who are serious about their careers.
Keeping 100% of your royalties sounds great, but you need to consider the other aspects of music distribution as well. Amuse (Pro) seems to provide some of these missing features, but it still falls short in certain important features (like distribution speed).
I don't recommend "upgrading", there are much better alternatives.
For example, you could simply upgrade to DistroKid's "Musician Plus" plan and have much better for much less. I'm personally super satisfied with the basic "Musician" plan, but rest assured that there's something for everyone.
If you're still looking for something free though, please check out RouteNote.
It's an excellent alternative if you're not satisfied with Amuse (Free) and remember, you've got nothing to lose by trying both since they're both free (just remember that RouteNote takes 15% of your royalties). If you'd also like to monetize your music on YouTube, I recommend checking out this guide I wrote.
Don't let that limit your decision when it comes to music distribution services.
Is Amuse better than DistroKid? I guess I made the right decision by abandoning Amuse. It seemed good at first, but you can't judge a book by its cover, right? You can try it out yourself if you don't believe me, but I can almost guarantee you'll eventually make your way to DistroKid as I did.
If you do, consider using my link and you'll get an additional 7% discount off your plan.
I hope you've found all the information you were looking for to make the best decision for your music career. Did I miss anything? Let me know in the comments if you have any additional questions! Also, if this blog post has been helpful to you, please consider sharing it with another musician who could benefit from it as well. For more content like this, please subscribe to my newsletter for weekly updates and to stay in touch. I appreciate your time, thanks for reading!