Music production is one of the most labour-intensive tasks we can ask of any computer. I've been meaning to upgrade my Apple iMac (21.5-inch Late 2013) to something with more power. I wasn't surprised to find out that the iMac is still the best desktop for music production in 2019.
The Apple iMac 21.5-inch (mid-2017) is an extremely powerful desktop for home recording. Apple certainly manufactures computers with even more power, but I sincerely doubt we'll be needing it. The only complaint I have about my current desktop is its speed, but it will be a thing of the past with these newer models. Let's find out exactly which specifications you'll need to get to work!
Why are Apple computers best for music production?
Since computers have been accessible to the general public, there's always been TWO clans… Microsoft vs Apple. However, it doesn't have to be this way and I can reassure you that I don't associate with either of these brands.
If anything, I actually grew up resenting Apple for the longest time!
That changed a few months ago when I realized that Apple computers are designed for content creators. I was sincerely getting irritated with Windows continuously rupturing my creative flow. As artists, we need something simply works, we don't have time to waste with problems!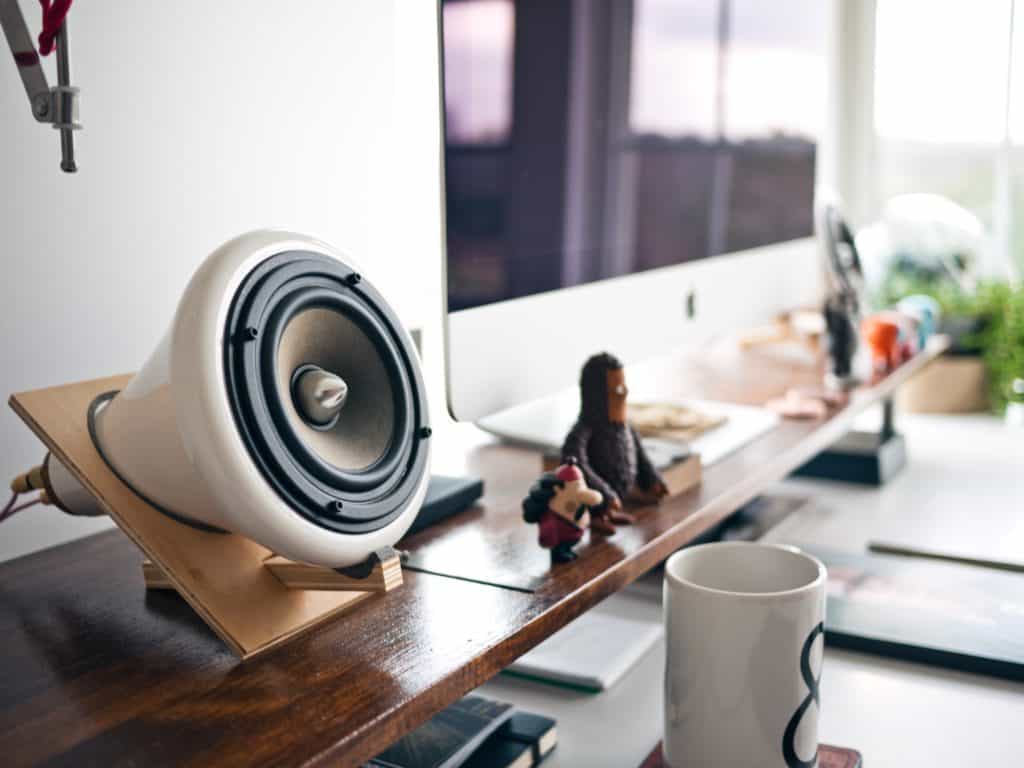 You can build yourself the most powerful computer you can afford (what I've been doing for several years), but it'll be wasted. Why? Windows is simply not optimized for audio/video processing like Mac OSX has proven itself to be.
I've never had to worry about installing any drivers. As soon as a device is connected, it's immediately recognized.
And with the Thunderbolt protocol quickly becoming the new standard for music producers… You'll be at a serious disadvantage if you don't own an Apple computer. Practically speaking, this technology is exclusive to Apple.
I'll be talking more about the Thunderbolt protocol later.
Now don't get me wrong, Windows is excellent for gaming and other tasks, but we're not interested in that right now. If you're looking for the best desktop for music production, I'd seriously consider an iMac.
You can even create a partition to install Windows if you simply can't live without Microsoft!
The best desktop for music production has great single-core performance
One thing I completely missed out on when building my first computers was single-core performance. Just because a CPU has 4-cores (or more), it doesn't mean it will have better single-core performance. Even your CPU's clock speed may have nothing to do with its efficiency.
So what is single-core performance and why is it important?
We need to keep in mind that audio processing is achieved in series, not in parallel. What this means is that multiple-cores cannot collaborate on the same audio process; it has to be completed one step at a time.
To visualize this, just think of each core as a washing machine. You can certainly have multiple loads going on simultaneously, but these machines cannot help each other complete their washing cycles.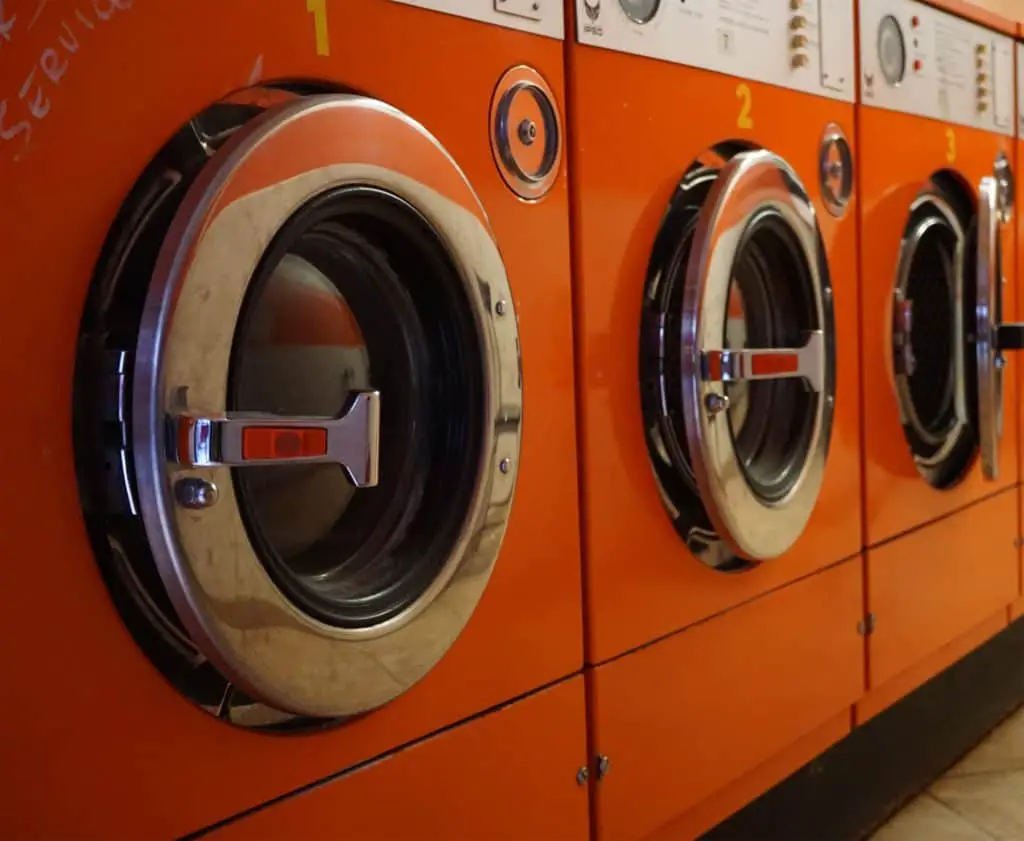 In other words, parallel processing is definitely used, but single-core performance is much more important. The more efficient your cores are, the quicker they can complete each "load" and move on to the next.
So we can't judge a CPU by its clock speed and/or quantity of cores alone… What we need to look at is the generation of the processor. This has much more to do with its single-core performance as it's always getting better.
Let's just compare the 21.5-inch iMac with the 27-inch of the same year to see how they scored in terms of single-core performance…




As we can see, they're not that far off. I encourage you to consult this Mac Benchmark for yourself!
And to put things in perspective… This 27-inch iMac currently has the BEST single-core performance on this list.
What specifications does my Apple iMac need to have?
As you may know, Apple offers many configurations for each of their flagship products. The price range varies significantly depending on what you choose, but we won't need to "max out" our computer.
I'll tell you exactly what model you'll need and in doing so, save you some unnecessary expenses.
Powerful CPU | This is probably the most important component of a computer suitable for music production. However, we won't be needing the "latest and greatest" to get the job done. The model I will be recommending has 6-cores at 3 GHz which is MASSIVE. Comparing it to a MacBook Pro from the same year though, it's only got slightly better single-core performance.
Plenty of RAM | Unless you're planning on running more than THREE sample libraries at the same time (which is unlikely), you won't be needing more than 8 GB of RAM. However, the newer iMac models are upgradable to 16 GB if you ever feel like you need more memory. The model I'm looking at is equipped with DDR4 RAM at 2.6 GHz. Your memory's speed has a HUGE impact on performance.
Abundant Storage | It's become pretty standard to expect at least 1 TB of storage. In a desktop rig, I'd prefer having a larger HDD that's slower than a quicker SDD with less space. I think it's just more practical, but if you want more performance, you can always purchase an external Thunderbolt HDD. They're surprisingly affordable!
Screen Size | You'll be surprised how large the 21.5-inch display is, so I'd forget about the 27-inch. It's not worth the extra expense and the hardware it comes with is too powerful for our needs. The model I'll be recommending does come with the Retina Display, but this is simply because they're becoming standard.
So there you have it! That's a description of what the best computer for music production should look like. But we're not done yet, we still need to look at a few other advantages.
Let me share TWO reasons why the iMac is the best desktop for music production.
Music producers need Thunderbolt ports and quieter desktops
As I mentioned earlier, Thunderbolt technology is exclusive to Apple, but you can technically modify your PC to have this accessibility. However, going this route is almost guaranteed to give you inferior results since it won't be optimized.
But why is Thunderbolt becoming the new standard for music production?
We first need to understand why the USB protocol is inadequate for audio/video processing. I won't get too deep into this topic since I've already covered it in another post, but to summarize…
USB relies on drivers to relay audio/video data to your CPU, so it has some significant limitations. Your audio interface will basically be limited by your driver's optimization and your computers overall performance.
However, with the Thunderbolt protocol, you'll have up to 10 Gbps of bandwidth! Even if this iMac's Thunderbolt ports can handle up to 40 Gbps, most Thunderbolt audio interfaces still use the Thunderbolt 2 protocol for compatibility.
Either way, 10 Gbps is HUGE. It's more than what we need, but I encourage you to read into how Thunderbolt audio interfaces work. You'll have some significant advantages. The most notable advantage of this protocol is the dedicated data transfer path.
What does this mean?
It basically means your Thunderbolt devices won't be affected by your computer's overall performance. They communicate directly to your CPU and function independently which is exactly why this technology is revolutionary.
And one more thing about iMacs that you probably hadn't considered…
They're literally noiseless! Imagine recording in the same room as an extremely loud computer fan… You may not think it's a big issue, but trust me, your microphone will pick up these kinds of things. 
So unless you're planning to record in a different room, you'll be quite happy with a noiseless computer.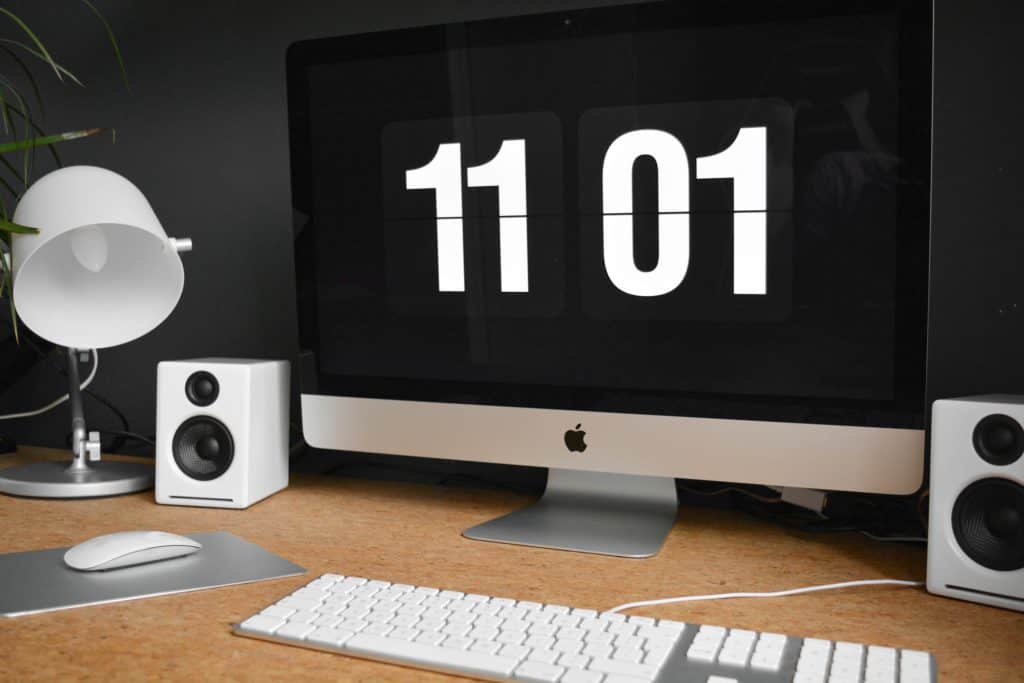 Apple computers are pretty expensive, or are they?
On the surface, it appears that Apple computers are quite on the pricey side, but we need to look deeper. We need to consider all the value Apple includes with each of their products in the form of free software, operating systems, etc…
If you're building a custom PC, you'll need to purchase Windows.
If you're just getting started, you'll have immediate access to GarageBand, a full-fledged recording software. And if you ever want to upgrade, you can purchase Logic Pro at a fraction of the price of other similar DAWs.
You'll also have direct access to Apple's Sound Library which is actually surprisingly useful. It just may save you some money on additional software instruments.
And if you're really trying to be frugal, you can get some pretty good deals on refurbished iMacs on Amazon. I actually bought my first iMac in a used computer shop, but I would've been better off on Amazon since you'll still have a warranty.
Regardless of the type of music you'll be producing, I'm confident that this iMac will be more than suitable for your needs.
I hope you've found this review insightful and if you have, please consider sharing it with another music producer. If you would like some information on a model I didn't cover in this review, feel free to reach out to me!
What do you think is the best apple desktop for music production? Let us know in the comments and don't forget to download your free copy of the "Computer Buying Guide for Musicians".